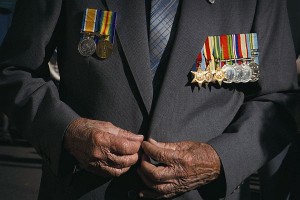 AT A GLANCE
INDUSTRY
BUSINESS OBJECTIVE
Allow product-level business rules on orders
Improve communication and visibility with health professionals and suppliers
Reduce manual intervention and errors
SOLUTION
SAP Business One implemented by UXC Oxygen
BUSINESS BENEFITS
50 percent order increase with no increase in FTE since go-live
Improved reporting and finance capability saves significant amount of preparation time
A flexible platform that can be tailored to meet any new business lines
FOR MORE INFORMATION
UXC OXYGEN
W: www.uxcoxygen.com
Australia
E: info@uxcoxygen.com
T: 1800 002 354
New Zealand
E: info@uxcoxygen.com
T: 0800 008 606
FURTHER READING
About This Vendor
More Case Studies

When the mega retailer needed to achieve its growth plans, management realised it needed to shift a gear in order to cater for its aggressive expansion plans...
The management of Australian veteran's support services has been optimised with the implementation of SAP Business One at Allianz Global Assistance…
For over 15 years Allianz Global Assistance has been helping veterans maintain independence at home through the supply of product, equipment and home modifications.
The Health & Trade Services division focuses specifically on health. It offers specialised services that provide information, comfort, support and co-ordination for clients. The veteran care programme is delivered under a service agreement with the Australian Department of Veterans' Affairs.
Allianz Global Assistance receives orders from health professionals in the field, and allocates purchase orders to their network of suppliers to ensure building modification work is carried out and any necessary equipment is purchased and delivered to veterans.
Vicky O'Callaghan is Allianz Global Assistance's national network manager for home and health. She explained that as the business continued to grow it became apparent the service's legacy business management solution was not fit for the expanding business.
"With each engagement there are certain requirements that need to be enforced, such as limits by number and dollar value for the supply of certain products. As our business increased our legacy system couldn't cater for those unique conditions without a significant amount of manual intervention – and that required a lot of extra administrative resource."
Allianz Global Assistance decided to go to market for a new system. It invited vendors on-site to present their solutions so it could assess face-to-face whether they could properly accommodate the core needs of the programme. After an initial round of presentations Allianz narrowed its choice down to four vendors. At the conclusion of the request for proposal exercise Allianz Global Assistance opted for SAP Business One and asked UXC Oxygen to undertake the implementation.
"We have been able to increase our order capacity by 50 percent without the need for any more FTE staff."
Vicky O'Callaghan, National Network Manager Home & Health, Allianz Global Assistance
O'Callaghan says UXC Oxygen's presentation was easy to understand and the software was user friendly. SAP Business One provided all the necessary standard accounting package features which were essential to running the programme smoothly and the benefits of using the software were immediately apparent.
"We were very clear on the particular functionality we were looking for. Our team wanted end-to-end control of the case management lifecycle for each order and the ability to report key performance indicators for the end-client's delivery and install. We also wanted a simple way of reflecting the order in our accounts payable and accounts receivable. The SAP Business One software offered a way forward."
After a successful implementation, Allianz Global Assistance went live with the system in July 2014 and O'Callaghan says the benefits of a single integrated system are now being realised.
"We have a centralised system giving us faster order processing without the need to move between various systems. This is saving us significant time and freeing up staff to do higher value tasks."
Since Allianz Global Assistance went live with the SAP software it has increased the number of orders it processes by 50 percent, without the need to take on any extra full time staff.
The benefits have accrued across the business. The solution has allowed Allianz staff to centralise and speed up processing, negating the need to jump between various applications. The automated approval checking for orders has ensured improved compliance with eligibility rules, reducing errors and rejection rates. Supplier invoicing is now received in real time, enabling faster processing with minimal changes.
The team is also enjoying improved and standardised communication across the network of service providers that they work with. Another key advantage of the software is the automated notifications it generates, ensuring Allianz Global Assistance communicates information to health professionals in a timely and efficient manner.
"The software drives our communications at every touch-point along the way for each order. An email is sent to the healthcare provider so they know exactly when we have received the order. Another one is sent when the supplier has shipped it and again when it's delivered or installed. So, every critical point in the process is automatically communicated via SAP."
The follow-up emails to suppliers confirming order acceptance and delivery dates ensure suppliers know the importance it places on meeting its KPIs.
"The solution has improved and standardised our communication to suppliers and it has improved the ease with which the healthcare providers can manage their day-to-day activities. We are top of mind because they receive timely updates as to where each order is at and they can plan their day and track what is happening a lot more simply. As a result, it is helping promote a positive customer service experience and it has been extremely well received."