AT A GLANCE
INDUSTRY
BUSINESS OBJECTIVE
Update their reporting system

Find software to deliver long-term value
SOLUTION
THE BENEFITS
Time saver during yearly budget process
Flexibility
Quick and easy to use
FOR MORE INFORMATION
Jet Reports
W: www.jetreports.com
New Zealand
E: tim.turner@jetreports.com
FURTHER READING
About This Vendor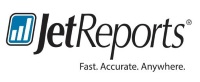 More Case Studies

For any business, accurate financial reporting provides the basis on which to make decisions and track performance over time…


European Motor Distributors implements Jet Enterprise for operational intelligence…

A wholesale distributor of hunting and fishing equipment, Kinsey's Archery has served thousands of customers for over 50 years…

Westons Cider, an award-winning cider producer based in Herefordshire, England, was searching for reporting flexibility and in-depth profitability analysis for their growing business…

When financial reporting at Fly Buys operator Loyalty New Zealand outgrew its spreadsheet it needed to be replaced – and Jet Reports provided the answer - and the payback…
Global human rights organisation Amnesty International was dealing with an outdated reporting system and needed to upgrade but the results went far beyond simple reporting...
Darren Rifat, systems & reporting manager for Amnesty International, UK Section said that although the organisation was in its comfort zone having worked with the Microsoft Dynamics GP and legacy reporting system combination for over 10 years, the reporting system was nearing the end of its lifecycle. The search was on for something better and the challenge was to find a software replacement that would deliver long-term value for the global organisation. What it wasn't expecting was that the new solution would save weeks of work during the yearly budgeting process.
The search for more productive reporting
"We set ourselves a target, to get some information on different products over three months and we consulted with our software supplier to ask them about the different products on the market," said Rifat. Microsoft partner m-hance helped Amnesty International's UK Section find the right solution primarily because they had such a deep understanding of the group's complex business processes. Rifat said this knowledge and expertise led to a wholehearted recommendation of Jet Essentials because of the flexibility it brought to the table.
"We moved to Jet, having looked on the market for other things. We wanted something that would help us be more flexible, which I think Jet Reports enabled us to do. We looked at things like Qlikview, IBM Cognos, and they just didn't suit our purpose like Jet did," Rifat said.
During a trial period, Rifat gathered experienced team members to test the software by running versions of the organisation's old reports through the new Jet Essentials system. What he heard was great news. They immediately understood the value of Jet Essentials because they knew how complicated it had been to create these reports with the legacy system.
"I would bring up their report, run it in Jet Reports and they told me, 'yes, that is so much quicker, it's easier,'" Rifat said.
Game-changing benefits
After implementing Jet Essentials, Rifat's team has been able to recognise key features that have helped them simplify reporting. In addition to the time savings from using Jet Essentials, Rifat points out another key advantage of the Excel-based interface — standardisation.
"The biggest one is Excel formatting. We can set up the report in a standard format and the way that we use Jet, it will insert lines, rows and columns and the format will remain the same, which is a big one for me," Rifat said.
One of the more resource-intensive reporting processes at the Amnesty International UK Section was the budgeting process. By using the features in Jet Essentials, budgeting templates which used to take two weeks to create now take a few hours.
"When we set things up with Jet, we get it to look at a master document using Excel formulas. When it creates all these sheets, it tells you the department, the department name, the project, the project name, the budget holder, the authorisation limits, etc. — it just does it all for us. Just click a button and away it goes, I can set up the templates in a couple of hours," said Rifat.
Extend your Microsoft Dynamics ERP system
Organisations carefully select and implement ERP systems to store and organise their data. It's equally important to choose the right reporting solution to output that data in a meaningful way. Not only did Amnesty International's UK Section found that Jet Essentials brought their reporting to a new level, but it had the added benefit of saving time during the busy budgeting period.