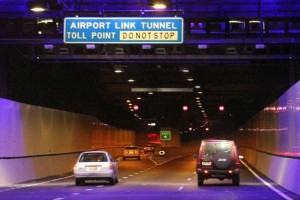 AT A GLANCE
City North Infrastructure (CNI)
INDUSTRY
BUSINESS OBJECTIVE
Introduce efficient and complete single-point data entry
Centralised database eliminates manual and paper based data entry/ information processing
Deliver timely, accurate, and reliable financial and project accounting information.
SOLUTION
SAP Business One 'out-of-the-box' solution
OxygenExpress rapid deployment methodology.
FOR MORE INFORMATION
UXC OXYGEN
W: www.uxcoxygen.com
Australia
E: info@uxcoxygen.com
T: 1800 002 354
New Zealand
E: info@uxcoxygen.com
T: 0800 008 606
An OxygenExpress implementation of SAP Business One for City North Infrastructure (CNI) is helping the Queensland Government owned Special Purpose vehicle streamline its end-to-end operations and improve its financial processes and reporting capability...
CNI sought to source and implement an end-to-end finance and business management software solution in order to replace its outdated finance system. The legacy product did not provide CNI with real time posting of financial transactions, had poor reporting capabilities and did not provide separation of duties functionality, which was restricting the timely creation, approval and execution of key financial and administrative processes.
CNI selected SAP Business One and OxygenExpress as it combined the best full function, affordable solution with the most knowledgeable systems integrator available in the marketplace.
Using SAP Business One, Oxygen provided CNI with system functionality to support efficient and complete data entry with minimal reliance on external applications to capture and store accounting data.
" The implementation ran extremely smoothly. Oxygen provided all the necessary expertise to ensure our solution was configured to match our business."
Tony Rogers, Information Manager, CNI
The system also delivers timely, accurate and reliable financial and project accounting information to its employees.
CNI Information Manager, Tony Rogers, says the new solution also promotes information accuracy and decreases the need for manual and paper based information processing.
"Our old system was quite outdated and didn't provide us with real-time posting. We used to make entries during the month and on the last day everything was posted through to the accounts. This meant that at no time during the month could we get a real time update of our cash position.
"Now when we enter an invoice, as soon as it is posted it touches the accounts. This has provided an immediate improvement in our reporting as we now know the reports we print contain the most up-to-date information."
FURTHER READING
About This Vendor
More Case Studies

Looking for a platform for growth and better decision-making, Australian investment house Evans & Partners turned to SAP's Business One…

Tribal assets in good hands after implementation of SAP in the cloud…

How WEL Networks applies analysis to get answers to key business questions…


Growth meant disparate systems were holding back stainless steel fabricator NDA Group; SAP Business All-in-One provided a single, scalable solution…

Oxygen rationalises SAP implementation and delivers cost savings for auto technology specialist Dana…