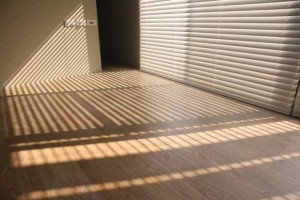 At window blinds manufacturer Faber a complex report they called 'The Monster' took the IT manager hours to generate. Now the process takes only a few minutes...

The monster
Renato Nappo, the IT manager for Faber Blinds, gave a nickname to the first major report he ran: The Monster. 

His managers wanted the report to provide numerous details such as how much of each of the company's products was sold by subgroup, and the value of each subgroup within each model by month. And Nappo needed to take that main report and split it by client and group of blinds. No wonder he called it The Monster.

"The first report I did, I was learning as I went along," he says. "Totaling up the quantity took me a day and a half, and then I replicated it for other models." 

While the finance, accounting, sales and managing directors were tapping their feet, impatient for results, Nappo had to build his reports in stages, bringing 5,000 to 10,000 records out of Object Designer into Excel, and then filtering them from there.

Slow and difficult was the norm
Faber Blinds had used Navision since 1997, but Nappo says the Navision Reports were "very basic, not user friendly, and the cost was prohibitive to get them the way we wanted them."

Nappo and his colleagues felt they had no choice but to employ a slow, error-prone, meticulous copy-and-paste process. "The manual method had been the accepted norm since a requirement for the report had been identified," he says.

The copy-and-paste method— which took many hours and even days — led to mistakes because it was so manually intensive.

Jet provides immediate results
As soon as Faber Blinds acquired Jet Reports, The Monster was slayed. Reports that took eight hours now take four minutes with Jet.

"The rewards are tremendous," says Nappo. "Jet is a great tool that promises a lot of efficiencies to improve business."

Jet saves time, reduces errors and answers questions the company couldn't address using the old method.

"We are instantly keeping tabs on quantity and keeping tabs on progress on a sales or marketing promotion," Nappo says. 

"We can answer questions like: 'What increase in amount of product is needed based on the sales?'"
Graph 1. Track revenue and costs across departments and more
Graph 2. Create customisable customer sales reports in minutes

Jet empowers employees
One problem with a cumbersome report process is that few employees learn how to create the reports. Because Jet is so easy, many Faber Blinds employees quickly learned to answer questions and produce new information with Jet Reports.

Nappo liked the idea of teaching others to use Jet Reports. "I want more time to work on other things, plus I like the idea of empowering people," he says. "It's better for the business."

Employees in the finance department enjoy stretching their capabilities and improving efficiency in their roles by learning and using Jet. Nappo says employees now "take a greater part in the business. Jet gives them that capability."

Even IT likes Jet
Like many IT managers, Nappo is a one-man band at Faber Blinds. "I have 50 users and the phone rings off the hook constantly to support them," he says.

He also juggles network infrastructure and Navision database administration in-house. The job is hard work, and getting it all done on-time and without errors isn't easy — which made the switch to Jet Reports a dream come true.
FURTHER READING
About This Vendor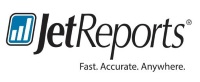 More Case Studies


European Motor Distributors implements Jet Enterprise for operational intelligence…

A wholesale distributor of hunting and fishing equipment, Kinsey's Archery has served thousands of customers for over 50 years…

Westons Cider, an award-winning cider producer based in Herefordshire, England, was searching for reporting flexibility and in-depth profitability analysis for their growing business…

Global human rights organisation Amnesty International was dealing with an outdated reporting system and needed to upgrade but the results went far beyond simple reporting...

When financial reporting at Fly Buys operator Loyalty New Zealand outgrew its spreadsheet it needed to be replaced – and Jet Reports provided the answer - and the payback…
Medication errors can happen anywhere, but knowledge is your best defense. So it's no wonder that online pharmacies is becoming more pop over the last years. Viagra is one of the best treatment options of all day. Nowadays a lot of articles were published about natural viagra substitutes. Usually, when humanity talk about ED, they think "otc viagra substitute". A medicinal review about "http://corpmoreinfo.com/where-to-buy-viagra-online.html" found that men's most common sexual dysfunction is erectile malfunction. Furthermore, this may include hardening of the arteries, anxiety, or a stress. Any cure may cause some side effects. Sometimes side effects can be actually serious. Stop using this physic and get medical help if you have sudden vision loss.