AT A GLANCE
INDUSTRY
Sports & Recreation
Distribution
BUSINESS OBJECTIVE
Obtain better data reports in a timely manner
SOLUTION

THE BENEFITS
Superior access to information improves agility in all departments
Easy to read reports
Business has grown as a result
FOR MORE INFORMATION
Jet Reports
W: www.jetreports.com/
Australia
E: enquiries@jetreports.com.au
T: 1300 662 649
New Zealand
E: enquiries@jetreports.co.nz
T: +64 4 473 7137
FURTHER READING
About This Vendor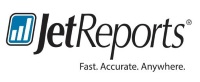 More Case Studies


European Motor Distributors implements Jet Enterprise for operational intelligence…

Westons Cider, an award-winning cider producer based in Herefordshire, England, was searching for reporting flexibility and in-depth profitability analysis for their growing business…

Global human rights organisation Amnesty International was dealing with an outdated reporting system and needed to upgrade but the results went far beyond simple reporting...

When financial reporting at Fly Buys operator Loyalty New Zealand outgrew its spreadsheet it needed to be replaced – and Jet Reports provided the answer - and the payback…

For exporters, the ability to quickly extract accurate information from internal business systems almost always contributes to the bottom line, which is why meat processing and export company Taylor Preston has purchased specialised reporting software from Jet Reports to supplement the reporting tools embedded in its Navision financial system...

A wholesale distributor of hunting and fishing equipment, Kinsey's Archery has served thousands of customers for over 50 years…

With a revenue growth of 32% since implementing Jet Enterprise Business Intelligence, this seasoned company is fully leveraging their business data to capture new growth. Systems Administrator Mat Ealy shares how Kinsey's Archery fully implemented Jet Enterprise in just two weeks, laying a robust framework for future company success.

Kinsey's Archery Products, Inc. is a leading wholesale distributor of archery equipment and outdoor-related products headquartered in Mount Joy, PA. With over 13,000 inventory items, 100 employees, 50-plus years in business and over $50 million in revenue, Kinsey's Archery has provided top-notch service and attention to thousands of customers around the world.

After purchasing a Microsoft DynamicsTM NAV system a couple of years ago, the technical team at Kinsey's Archery couldn't find an easy way to report on the many key performance indicators (KPIs) the company needed to track. To help improve on Microsoft Dynamic's stock reporting functionality, Kinsey's Archery implemented Jet Essentials, the reporting solution from Jet Reports. While Jet Essentials successfully met their reporting needs, they found they wanted to dive even deeper into analytics and soon upgraded to Jet Enterprise, Jet Reports' robust and easy-to-use Business Intelligence solution.

The Challenge
High demand for report queries taxed the company's IT team and slowed down business
Although the company was benefitting from the additional reporting capabilities of Jet Essentials, some of the more data-intensive reports required custom queries from a SQL production database, which turned out to be a very lengthy exercise. With just two employees in the IT department and more report requests than they could handle, it became apparent that to get better data insights in a timely manner, something else was needed. Before Jet Enterprise, the IT staff was not able to write all of the reports that business users needed, and internal requests for reports didn't always communicate the right information, further slowing development time, according to Kinsey' systems administrator Mat Ealy. At one point, the IT department was spending 20 hours per week writing reports in Jet Essentials and SQL, a tall order for their two-person team.

The Solution
Empower business users to write their own reports and free up IT resources with Jet Enterprise
After learning about Jet Enterprise, the Business Intelligence solution from Jet Reports, Kinsey's Archery decided to upgrade. With the help of their Microsoft Dynamics partner, iCepts, Kinsey's has empowered business users to write their own reports and freed up IT's time to pursue strategic initiatives. They also realised the data warehouse and cubes in Jet Enterprise would equate to improved reporting and server performance.

"Before Business Intelligence, there was no way for employees to react in any actionable timeframe. Now with Jet Enterprise, they can react very quickly," said Ealy.

Upon making the decision to upgrade, Kinsey's Archery installed Jet Enterprise in just two hours and had the sales team writing reports over the next two weeks.

"Our technical team attended a webinar on the Jet Data Manager and a second webinar on report writing from Jet Reports," said Ealy. "We gave our sales department a 30-minute training session in week two of implementation, and we had them writing their own reports."

The Results
Superior access to information improves agility in all departments
Since implementing Jet Enterprise, the company has seen significant revenue growth and employees have fully embraced the new system.

"Before BI, it was 'I think, I feel, I believe,'" said Ealy. "Now we have the data to show what is actually going on. We can quickly increase the buying when we spot a trend or slow down when we see a decrease."

Now that business users are actively engaged, the IT staff spends just 2 hours per quarter writing reports, a dramatic freeing of resources. Before Jet Enterprise, the company had been using 127 SQL reports. Today, Kinsey's Archery is using just four SQL reports because Jet Enterprise has been able to replace the rest.

"With Jet Enterprise, we were able to make reports self-service so our non-technical people could get the reports they wanted without tying up our IT staff," said Ealy. "Jet Enterprise created a self-service portal for ad hoc reporting, as well as allowing us to build really nice detailed sales presentations for our outside salespeople."

Kinsey's sales department is now using Jet Enterprise for metrics tracking and sharing KPIs with large corporate clients, and that is not the only department reaping the benefits. Marketing is using Jet Enterprise to explore regional buying trends, and HR is collecting and sharing metrics company-wide.

Company revenue grows 32 percent
Since implementing Jet Enterprise, the company has seen revenue growth of over 32 percent.

"For a company that has been around this long and is this established, to see that kind of year-over-year growth is pretty big," commented Ealy. "We have experienced this tremendous revenue growth and I think Jet Enterprise is part of the reason why."

He continues, "I think more people should use your product. When other companies that are using Microsoft Dynamics NAV as us what we are doing, we suggest getting Jet Enterprise up and running. We drive people to something that has helped us grow and has brought us success."

We have experienced this tremendous revenue growth and I think Jet Enterprise is part of the reason why. – Mat Ealy Kinsey's Archery
Medication errors can happen anywhere, but knowledge is your best defense. So it's no wonder that online pharmacies is becoming more pop over the last years. Viagra is one of the best treatment options of all period. Nowadays a lot of articles were published about natural viagra substitutes. Usually, when humanity talk about ED, they think "otc viagra substitute". A medical review about "http://corpmoreinfo.com/where-to-buy-viagra-online.html" found that men's most common sexual dysfunction is erectile disfunction. Furthermore, this may include hardening of the arteries, anxiety, or a stress. Any cure may cause some side effects. Sometimes side effects can be actually serious. Stop using this physic and get medicinal help if you have sudden vision loss.