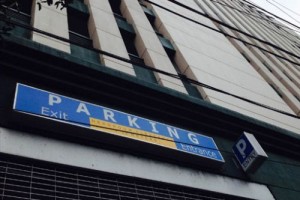 AT A GLANCE
INDUSTRY
BUSINESS OBJECTIVE
Provide solid, flexible financial management platform to handle integrated business functions for a growing small company
A customised system to cope with Metro Parking's unique invoice re-charge process
Provide improved reporting and analysis functionality to simplify data extraction for all system users
Save time-consuming manual processes and remove reliance on complex macros external to the system
SOLUTION
 Implement SAP Business One business management software solution
Create customised module to allow Metro to allocate costs across all 16 car park locations
Install OLAP cube reporting solution allowing simple access to financial reports
Provide inventory management functionality allowing Metro to keep track of car park swipe cards and card ownership
BUSINESS BENEFITS
Rock solid platform to undertake all activities necessary to meet the demands of the growing business
Improved time and efficiency in the preparation of financial reports
Reduction in manual processing has improved budget variance analysis activities
More flexible data input fields lets business extract comprehensive information and improves problem solving
FOR MORE INFORMATION
UXC OXYGEN
W: www.uxcoxygen.com
Australia
E: info@uxcoxygen.com
T: 1800 002 354
New Zealand
E: info@uxcoxygen.com
T: 0800 008 606
An implementation by Oxygen Business Solutions of SAP Business One has helped Australia's Metro Parking improve its expense management processes and freed-up time for better analysis of its business performance...
Established in 1988, Metro Parking manages the operation of hospital car parks across three states. During the last 20 years it has experienced steady growth and now manages approximately 18,000 car parking spaces across 16 different locations.
"Oxygen had some excellent technical consultants who made the SAP solution fit our business processes perfectly."
Brent Gibson, Financial Controller, Metro Parking
Metro's Financial Controller, Brent Gibson, says the firm went looking for a new financial management system in order to better cope with the increased demands facing the growing business.
"Our legacy system, which we had been using since 1990, was DOS-based and no longer fit for purpose. We were looking for a management platform that could integrate our business across financials, sales, inventory, purchasing and operations." In particular, Metro needed a system that could handle the company's unique invoicing re-charge process.
Gibson says Oxygen and SAP were selected ahead of other contenders, including Great Plains and MYOB, because they were familiar with this requirement having already successfully created an add-on module to undertake this process for another client.
"We now have a system that provides us with a lot of business insight week-to-week, so there are no surprises at the end of the month."
Brent Gibson, Financial Controller, Metro Parking
"The re-charge process is critical for us. In the new system we have established each of our 16 locations as unique cost centres and are able to allocate the expenses to each one correctly, even though all invoices are paid by head office." Thanks to the OxygenExpress implementation, Metro is reaping significant time and efficiency improvements, says Gibson.
"We used to spend a lot of time getting data into the system. Now, because SAP can handle the recharge process automatically, we can produce profit and loss reports much quicker. This gives us more time to spend doing variance analysis. As a result, we now have a better picture of our activity against budget and can provide our car park owner stakeholders with better revenue performance information."
FURTHER READING
About This Vendor
More Case Studies

Looking for a platform for growth and better decision-making, Australian investment house Evans & Partners turned to SAP's Business One…

Tribal assets in good hands after implementation of SAP in the cloud…

How WEL Networks applies analysis to get answers to key business questions…


Growth meant disparate systems were holding back stainless steel fabricator NDA Group; SAP Business All-in-One provided a single, scalable solution…

Oxygen rationalises SAP implementation and delivers cost savings for auto technology specialist Dana…