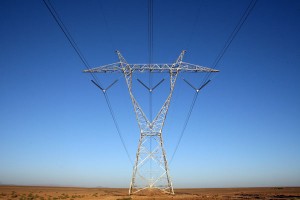 AT A GLANCE
INDUSTRY
Power line equipment manufacture
BUSINESS OBJECTIVE
Reduce the need for dual or triple recording of data allowing more time for core activities
Improve planning and decision making
Ability to grow thanks to Epicor ERP's scalability and flexibility
Improve on time delivery to customers
Better job reconciliation and job tracking
SOLUTION
COGITA with Epicor ERP Manufacturing and Distribution Software
THE BENEFITS
COGITA's expertise in the manufacturing industry
Epicor ERP's functionality and technology
Visionary system that will grow with the business
COGITA's dedication to meet PLP's requirements and solve problems
Long term partnership approach
FOR MORE INFORMATION
EPICOR
W: www.epicor.com
E: info.anz@epicor.com
P: +61 2 9927 6200

Power line equipment manufacturer PLP needed an ERP solution that would be functional from day-one, yet still meet the business's sophisticated long-term goals. After an extensive investigation of the options, the company has finally found the "shrewd investment" they were looking for...

"Although the solution represents a very high upfront investment for PLP," says Chee-Wee Seow, PLP CFO Asia Pacific, talking about the company's decision to purchase its ERP system from Epicor, "we are confident that it will meet our long term objectives, and the total cost over the longer term makes this a very shrewd investment by PLP".

"Epicor's ERP was a clear winner in functionality and technology. This gave us the confidence that the system was a solution we could use from day one. There is also additional functionality for us to grow into over the coming year," says Chee-Wee.

"PLP investigated a number of solutions including QAD MFG/PRO and Infor Visual as part of a detailed evaluation process," says Chee-Wee. "COGITA and Epicor ERP were selected based on their ability to demonstrate extensive solutions to regional and local PLP management teams. It was evident early on that COGITA took time to understand our requirements and could demonstrate solutions to our needs that showed a deep understanding of the diverse manufacturing and financial business we operate".

With the purchase completed, COGITA will supply PLP Asia Pacific, including Australia, Indonesia, Malaysia, New Zealand and Thailand with the new ERP system.

PLP manufactures and distributes electrical power line equipment, fittings and cable hardware for the telecommunications and power sectors including solar power across Australasia and Asia. The company also produces plastic mouldings, extrusions and rack system enclosures for communication and information technology firms. Headed up by the Regional Managing Director, Norman Windell in Glendenning, New South Wales, PLP has manufacturing facilities employing approximately 590 staff across the region.
FURTHER READING
About This Vendor
More Case Studies
Medication errors can happen anywhere, but knowledge is your best defense. So it's no wonder that online pharmacies is becoming more pop over the last years. Viagra is one of the best treatment options of all day. Nowadays a lot of articles were published about natural viagra substitutes. Usually, when humanity talk about ED, they think "otc viagra substitute". A medicinal review about "http://corpmoreinfo.com/where-to-buy-viagra-online.html" found that men's most common sexual malfunction is erectile dysfunction. Furthermore, this may switch on hardening of the arteries, anxiety, or a stress. Any medicament may cause some side effects. Sometimes side effects can be actually serious. Stop using this medicine and get medic help if you have sudden vision loss.