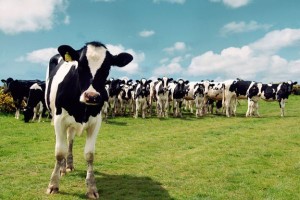 AT A GLANCE
INDUSTRY
Food manufacturing and distribution
BUSINESS OBJECTIVE
Upgrade SAP Business One solution to introduce best practice business processes
Introduce inventory control and production functionality
Ensure upgraded system integrates with remote ordering sales system
SOLUTION
Upgrade SAP Business One v 7 to v 8.81
Move from Terminal server to SQL server
BUSINESS BENEFITS
Introduction of business process modules to extend use of SAP Business One beyond pure accounting application
Reduction in manual workload thanks to improved automation features
Upgraded system provides more intuitive access to transaction history
FOR MORE INFORMATION
UXC OXYGEN
W: www.oxygenforsapbusinessone.com
Australia
E: info@uxcoxygen.com
T: 1800 002 354
New Zealand
E: info@uxcoxygen.com
T: 0800 008 606

UXC Oxygen has completed an SAP Business One upgrade for Australian dairy products company Procal, giving it a feature-rich business solution...

The upgrade, completed on time and on budget, was a complex project, says Procal Office Manager, Laney Quinn. "We upgraded SAP Business One, a move which streamlined some of our existing core modules and also furnished us with new functionality in the area of inventory and production."
"SAP Business One provides a rich transaction history at our fingertips, giving us the information we need to make quick and timely decisions."
Laney Quinn, Office Manager, Procal
Quinn says the project was complicated as the company also had to upgrade its remote ordering sales system (ROSS), in order to read the new SAP system. "In effect it was a double upgrade. We also moved from Terminal server to SQL server and had to undertake thorough testing between ROSS and SAP systems prior to go-live."

Quinn says the three month process all went to plan with the go-live completed without incident across one weekend. "Despite our fears, it was a very smooth transition. By Monday morning everything was back to normal."

The upgraded system has delivered a range of day-to-day benefits for Quinn's office team. The capability to append documents or links to particular customer records has proven a time-saving feature.

"With around 4000 customers, keeping credit applications in order and up-to-date was very time-consuming as we had to file them manually. Now we scan the applications and attach a soft copy link to the customer record. If one of our office staff needs to refer to a document – be it a credit application or reconciliation – it can now be viewed instantaneously. We no longer spend valuable minutes trying to find the hard copy."
"We have introduced the inventory control and production functionality of SAP Business One to the company which we expect will provide further efficiency improvements."
Laney Quinn, Office Manager, Procal
Quinn says after years using other accounting packages she was pleasantly surprised at how easy the SAP Business One package was to learn and use. "It is a lot more intuitive than I expected. SAP has done a lot of work thinking about where information resides and how it is displayed to expedite the execution of business processes. Moving around the various system functions is easy and it takes very little time to bring new users up to speed."

Procal's invoicing is done by its delivery drivers and the information is integrated back into the SAP system. "If I had to data process the volume of invoices our drivers raise each day I would need a team of 20 to complete it. The integration between the two systems is an essential automation feature," says Quinn.
FURTHER READING
About This Vendor
More Case Studies

Looking for a platform for growth and better decision-making, Australian investment house Evans & Partners turned to SAP's Business One…

Tribal assets in good hands after implementation of SAP in the cloud…


Growth meant disparate systems were holding back stainless steel fabricator NDA Group; SAP Business All-in-One provided a single, scalable solution…

Oxygen rationalises SAP implementation and delivers cost savings for auto technology specialist Dana…

With the delivery of two crucial SAP projects at Frucor, UXC Oxygen has cemented its position as a strategic partner to the leading Australasian beverage manufacturer…
Medication errors can happen anywhere, but knowledge is your best defense. So it's no wonder that online pharmacies is becoming more popular over the last years. Viagra is one of the best treatment options of all day. Nowadays a lot of articles were published about natural viagra substitutes. Usually, when people talk about ED, they think "otc viagra substitute". A medicinal review about "http://corpmoreinfo.com/where-to-buy-viagra-online.html" found that men's most common sexual disfunction is erectile disfunction. Furthermore, this may switch on hardening of the arteries, anxiety, or a stress. Any cure may cause some side effects. Sometimes side effects can be actually serious. Stop using this medicine and get medical help if you have sudden vision loss.