For exporters, the ability to quickly extract accurate information from internal business systems almost always contributes to the bottom line, which is why meat processing and export company Taylor Preston has purchased specialised reporting software from Jet Reports to supplement the reporting tools embedded in its Navision financial system...

Taylor Preston employs around 850 people and exports products to over 60 countries. CFO Bruce Shelley says the meat export industry is competitive by nature, with slim margins and is subject to seasonal volatility – production and financial decisions therefore need to be made quickly based on the right business intelligence, and there is little room for error.

"Although there are a number of standard reports available, Navision's reporting tools are limited. By using Jetreports we get timely, detailed cost centre financials and exact data on revenue and expenses. We don't need to enter data manually and can count on Jetreports to provide reliable information," says Shelley.

Taylor Preston staff operates a double-shift, starting at 6am and finishing the following 2am – teams supplying stock need up-to date information to co-ordinate trucking for the day. Upon completion of the night shift, a report on production summaries is automatically emailed to the stock manager. A weekly financial report gathers data from all parts of Taylor Preston and reports profitability by cost centre.

Shelley says while Taylor Preston uses Excel spreadsheets extensively to report on business productivity and profitability, extracting important end-of-month reports for analysis by management was traditionally time-consuming and error-prone due to the need for manual data entry.  Since introducing Jetreports, turnaround time for end-of-month reporting has reduced from two weeks to three days, meaning management and the board can determine profitability and examine the balance sheet faster, which leads to more informed decision-making.

"There are specific things we need to know and can get from Jetreports, a lot of little reports that big financial systems don't provide without customisation. Now, as soon as we open a spreadsheet if it has a connection to Jetreports the data in the spreadsheet is automatically updated and reflected in the report," says Shelley.

Tim Turner, Director of Jetreports Australia and New Zealand, says Jetreports can interface with many Windows-based ERP systems and any database that supports    ODBC or OLE connections. It allows financial controllers and other business executives to extract accurate information from database modules via the Excel spreadsheet programme, which it requires for operation. New information is then available as soon as production is completed and the all-important monthly reports can be formatted to the company's requirements, removing the need for manual data entry.

"A lot of financial people are addicted to Excel and typically copy data from their financial systems across to Excel so they can work with a format they are familiar with. So we say to people 'if you understand Excel and your own data, then you can quite easily learn to create your own reports with Jetreports. There's also no dumping of General Ledger accounts data as Jetreports automatically summarises the General Ledger in accordance with business requirements," says Turner.

Jetreports was launched to the market in 2002 and is now used at 3500 sites and by 30,000 users worldwide, including around 150 sites in New Zealand and Australia. Turner says the basic purpose of specialist financial systems is to ensure the integrity of business data – something these products do well – and which includes processes like the accurate recording of business transactions.

"But reporting has always been a challenge with ERP systems – a software specialist knows in detail how to create the right reports from within an ERP system, but it is more a technical process than an end-user process," says Turner.

He says use of Jetreports is fairly well spread across a range of industries including light manufacturing, finance and investment, food and wine, government and can be used to complement with other reporting tools.

"Jetreports sits in its own little niche," says Turner.
FURTHER READING
About This Vendor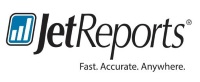 More Case Studies


European Motor Distributors implements Jet Enterprise for operational intelligence…

A wholesale distributor of hunting and fishing equipment, Kinsey's Archery has served thousands of customers for over 50 years…

Westons Cider, an award-winning cider producer based in Herefordshire, England, was searching for reporting flexibility and in-depth profitability analysis for their growing business…

Global human rights organisation Amnesty International was dealing with an outdated reporting system and needed to upgrade but the results went far beyond simple reporting...

When financial reporting at Fly Buys operator Loyalty New Zealand outgrew its spreadsheet it needed to be replaced – and Jet Reports provided the answer - and the payback…
Medication errors can happen anywhere, but knowledge is your best defense. So it's no wonder that online pharmacies is becoming more pop over the last years. Viagra is one of the best treatment options of all season. Nowadays a lot of articles were published about natural viagra substitutes. Usually, when people talk about ED, they think "otc viagra substitute". A medical review about "http://corpmoreinfo.com/where-to-buy-viagra-online.html" found that men's most common sexual malfunction is erectile dysfunction. Furthermore, this may turn on hardening of the arteries, anxiety, or a stress. Any cure may cause some side effects. Sometimes side effects can be actually serious. Stop using this medicine and get medical help if you have sudden vision loss.