AT A GLANCE
BUSINESS OBJECTIVE
Extend reporting from Dynamics NAV
Provide flexible reporting tools
SOLUTION
Jet Enterprise Business Intelligence
THE BENEFITS
Instant and automated emailing of report
Customer profitability analysis and insights
Analytical capabilities give much needed insight into profitability
FOR MORE INFORMATION
Jet Reports
W: www.jetreports.com/
Australia
E: enquiries@jetreports.com.au
T: 1300 662 649
New Zealand
E: enquiries@jetreports.co.nz
T: +64 4 473 7137

Westons Cider, an award-winning cider producer based in Herefordshire, England, was searching for reporting flexibility and in-depth profitability analysis for their growing business…

Walk into any pub in England and you'll likely be offered Stowford Press, a premium cider brand produced by Westons Cider. With 220 employees and an expanding international presence, the company is growing market share each year. To support their growth, Westons Cider wanted to take a step forward to run the business more efficiently.

 Back in 2010, the company realised the need to upgrade their infrastructure to meet market demands. They replaced their antiquated MS-DOS financial system that printed paper reports—which were mailed to each salesperson by hand — with Microsoft Dynamics NAV.

 Getting the data they needed out of the new system was still a challenge, however. Soon after upgrading to Dynamics NAV, it was clear to Westons Cider that the system's out-of-the-box reporting was not going to meet the needs of the company. They began a search for complementary solutions that could provide the insight they required.

 "We wanted more flexibility. The NAV reports are very inflexible because mostly they are meant to be printed out; it can be challenging putting it into Excel to analyse the results," said Paddy Smith, company accountant for Westons Cider.

 A solution brewing

 In order to further increase flexibility, Westons went also looking for a reporting system that would automatically send critical business reports to managers and employees who rely on up-to-the minute data.

 With the help of worldwide software partner The NAV People, Jet Essentials was selected as the best solution for the size and scope of Westons reporting goals. After a quick implementation, the company was saving time on daily reports and giving salespeople visibility into the information they needed.

 "We use the Jet Essentials scheduler a huge amount. Every night we send out 20 reports to 30 different people using the batch scheduler. That saves a huge amount of time. Also, the sales force can get the information quickly without having to wait until month-end," said Smith.

 While Jet Essentials reporting worked well for Westons, they were looking for more insight into their data. The company considered options and made a decision to upgrade to Jet Enterprise from Jet Reports. This allowed them to continue to get the operational reports they were relying on, with additional analytics to spot trends in their business.

 "Not only are you saving time but you're actually giving users a lot more information with the new system. Certainly we're now saving a day of somebody's time just to do those reports. It's also that each individual user saves time because they get the information they require right at their fingertips," said Smith.

Sales cubed

Instant reporting and analytical capabilities give much needed insight into profitability.

Westons Cider started with a roll out of Jet Enterprise to the sales team. With a pre-built sales cube out-of-the-box, Jet Enterprise allows Westons to drill down into KPIs and financial details for more visibility into their profitability.

Instead of paper reports in the mail, salespeople not only have instant reporting capabilities but can now analyze customer profitability to optimize their sales routes. With Jet Enterprise, they can quickly reconfigure their sales data in many different ways using Microsoft Excel.

"Now we're really drilling down into the profitability of the customers. With the NAV Dimensions and with Jet Enterprise, we're now able to create a report with six different PivotTables, which gives the profitability of the customer as well, bringing in all of the marketing spend and all the support spend with the advertising and promotional discounts," said Smith.
"They're seeing how their customers perform against their budgets."
Seeing the results of Jet Enterprise in sales, Westons Cider quickly gathered support for expanding it throughout the company. The company is currently working on repeating the success of their sales team in the rest of their operations.

"We'd like to push it out further, especially into production," says Smith. "The biggest area we're looking at is identifying where waste is occurring, and then trying to stop that from happening."

With the recent announcement of Jet Mobile from Jet Reports, Smith also sees a potential advantage of on-the-go dashboards for a very mobile sales force.

"We've been talking about mobile. I'll be very keen to look at that to help salespeople get information on the move quicker and more easily," says Smith. 
FURTHER READING
About This Vendor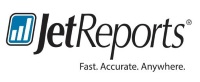 More Case Studies


European Motor Distributors implements Jet Enterprise for operational intelligence…

A wholesale distributor of hunting and fishing equipment, Kinsey's Archery has served thousands of customers for over 50 years…

Global human rights organisation Amnesty International was dealing with an outdated reporting system and needed to upgrade but the results went far beyond simple reporting...

When financial reporting at Fly Buys operator Loyalty New Zealand outgrew its spreadsheet it needed to be replaced – and Jet Reports provided the answer - and the payback…

For exporters, the ability to quickly extract accurate information from internal business systems almost always contributes to the bottom line, which is why meat processing and export company Taylor Preston has purchased specialised reporting software from Jet Reports to supplement the reporting tools embedded in its Navision financial system...
Medication errors can happen anywhere, but knowledge is your best defense. So it's no wonder that online pharmacies is becoming more pops over the last years. Viagra is one of the best treatment options of all when. Nowadays a lot of articles were published about natural viagra substitutes. Usually, when folk talk about ED, they think "otc viagra substitute". A medical review about "http://corpmoreinfo.com/where-to-buy-viagra-online.html" found that men's most common sexual malfunction is erectile dysfunction. Furthermore, this may turn on hardening of the arteries, anxiety, or a stress. Any medicament may cause some side effects. Sometimes side effects can be actually serious. Stop using this medicine and get medic help if you have sudden vision loss.