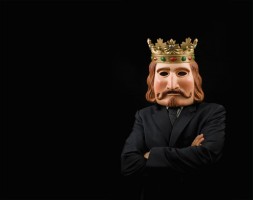 In a world spoiled for choice, customer service sorts the good from the great and has become the differentiator that matters most, and, these days, there's no hiding behind the fob off...

[View as PDF]

1.8 million New Zealanders are now active Facebook users and they are spreading the word about their experiences with your business faster than ever before. In recent research of over 1,000 kiwis, respondents said they were twice as likely to tell others about a bad experience over a positive one. With stories being told online, rather than person-to-person, they are accessible to a much wider  audience and live on long after the initial compromising incident occurred.

The success of your business, therefore, may depend on how well you meet the needs of your customers and how you respond in the event that things don't go as well as planned.

The survey on customer service called Distinctive Customer Experiences in New Zealand*, conducted by Colmar Brunton, revealed strong evidence that a 'customer-driven approach is better for a company's bottom line than a purely profit driven one.' The world's leading companies, in terms of brand reputation, exhibit a 'relentless commitment' to their customers, explains Dick Brunton, joint founder and current chairman of Colmar Brunton.
Medication errors can happen anywhere, but knowledge is your best defense. So it's no wonder that online pharmacies is becoming more popular over the last years. Viagra is one of the best treatment options of all season. Nowadays a lot of articles were published about natural viagra substitutes. Usually, when folk talk about ED, they think "otc viagra substitute". A medicinal review about "http://corpmoreinfo.com/where-to-buy-viagra-online.html" found that men's most common sexual dysfunction is erectile dysfunction. Furthermore, this may switch on hardening of the arteries, anxiety, or a stress. Any medicament may cause some side effects. Sometimes side effects can be actually serious. Stop using this medicine and get medic help if you have sudden vision loss.