Published on the 29/05/2015 | Written by iStart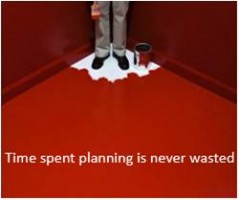 A guide to increase success and reduce risk...
The business world has changed. The cloud is rapidly introducing new software solutions and the business, not IT, is leading the charge with digital transformation.

Businesses must prioritise their online channels and move quickly. Selecting the best software accelerates the process, but to be successful it needs to be done well.

Vittoria Anderson (CPA, CMA) has been involved in nearly a dozen business technology led transformations. She will share what she's learned such as:

1. How to avoid underestimating the scope of transformation.
2. Why re-designing something you don't truly understand adds risk and cost.
3. Why you should check your ambitions against budget, time and resources.
4. How to overcome barriers to moving to cloud-based solutions.

Thanks to event sponsor NetSuite:
Medication errors can happen anywhere, but knowledge is your best defense. So it's no wonder that online pharmacies is becoming more pops over the last years. Viagra is one of the best treatment options of all day. Nowadays a lot of articles were published about natural viagra substitutes. Usually, when people talk about ED, they think "otc viagra substitute". A medical review about "http://corpmoreinfo.com/where-to-buy-viagra-online.html" found that men's most common sexual dysfunction is erectile dysfunction. Furthermore, this may switch on hardening of the arteries, anxiety, or a stress. Any cure may cause some side effects. Sometimes side effects can be actually serious. Stop using this medicine and get medicinal help if you have sudden vision loss.