Published on the 12/05/2017 | Written by Donovan Jackson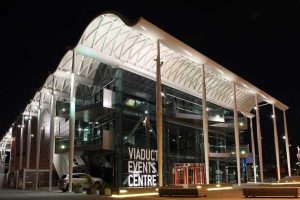 Recognition for individual and team leadership, innovation and foresight in ICT and business…
IDC and Conferenz have announced the finalists in this year's CIO Awards. Winners will be announced at the CIO Awards Gala Dinner on 14 June at the ANZ Viaduct Events Centre, Auckland where 850 senior IT professionals will gather to celebrate.
The Awards are supported by ClearPoint, Halo Consulting, Spark, TechnologyOne, The University of Auckland Business School and Canon.
Finalists are interviewed by independent judges representing the top echelon of New Zealand's ICT and business community, from former award winners to leading managers and educators. They include Kevin Angland, GM Digital at Mercury Energy and 2014 CIO of the Year, and Michael Myers, Professor of Information Services at the University of Auckland Business School.
"The judging process is very rigorous," said Myers in a statement. "The judges review the application by themselves to assign independent scores, then we meet to discuss the pros and cons of each application according to the criteria. We then conduct face to face interviews with each finalist before deciding upon the winner."
Judging focuses on individual and team contributions in the preceding year to driving outstanding business outcomes where digital initiatives have been central to organisational strategy.
The 2017 finalists, in five categories, are:
'CIO of the Year', for demonstrating innovation and success in the past 12 months that reinforces the transformational role of the CIO in supporting their company's overall business strategy.
Chris Buxton, CDO, Stats NZ Tatauranga Aotearoa
David Kennedy, Group Chief Information Officer, Transaction Services Group
Quin Carver, Chief Information Officer – GM Information Strategy & Delivery, Land Information NZ
Richard Kay, Chief Information Officer, New Zealand Trade & Enterprise
'Emerging ICT Leader' recognises and encourages exceptional ICT talent by professionals under 35 years of age.
Craig Ward, Infrastructure Manager, Gareth Morgan Investments
Nick Whitehouse, Chief Digital Officer, Minter Ellison Rudd Watts
Saba Tavakolinejad, Transformation Work Stream Lead – Technology, Westpac New Zealand
'Engaging Youth in ICT' showcases outstanding initiatives by private enterprise, public sector or academic institutions that encourage young people to learn about and pursue careers in information technology.
Air New Zealand
Code Avengers
MYOB
Snapper Services
'Best ICT Team Culture' recognises outstanding team culture within an organisation's ICT team where fostering team culture, retaining and nurturing a diverse IT staff has created a competitive advantage for the entire organisation.
BNZ
Inland Revenue
The Instillery
Valocity
'Business Transformation through Digital and ICT' is a new category for 2017. This award honours the achievements of organisations that have successfully planned and executed a Business Transformation initiative or initiatives using digital and disruptive technologies. By using technology to innovate and transform their business they have produced a range of benefits for the organisation.
Fletcher Building
Valocity
Westpac New Zealand
The recipient of 'Outstanding Contribution to ICT in New Zealand', will also be named at the Awards dinner.
Ullrich Loeffler, IDC ANZ MD commended the finalists in the 11th running of the CIO Summit & Awards. "This year's finalists have not just demonstrated excellence in delivering ICT, they have showcased their ability to drive business transformation through innovation, leadership and culture. New Zealand can be proud of the talent on display and we look forward to celebrating the achievements amongst the industry on 14th of June."
The CIO Summit is New Zealand's premier professional development forum for senior ICT executives. See the full programme and register. More about the judges.