Published on the 20/02/2017 | Written by Newsdesk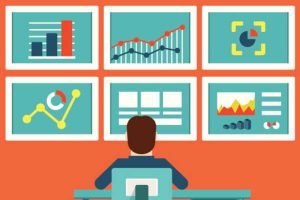 Professional services firm Deloitte has formed an AWS cloud shop which it said has 2,500 practitioners globally…
This isn't trifling stuff, as the company said the joint practice will do no less than 'assist businesses [to] change the way they work across their entire organisations, including digital core enterprise applications, such as SAP, analytics solutions, and front and back-office systems'.
Deloitte and AWS, which provides the IaaS, will use SAP S/4HANA (that's the ERP solution, SaaS), BW/4HANA (that's the data warehouse) and the HANA platform (that's the PaaS). The consulting firm said this combination will 'speed up clients' ability to digitally transform and achieve powerful outcomes-based on insights'. Presumably, those clients will have some level of commitment to SAP – like Ballance Agri Nutrients, which is one of the first companies down under to go live on S/4HANA.
This announcement marks a further ratcheting-up of competition in the cloud space, with that 'other' ERP vendor, Oracle, last week taking the wraps off its own expanded cloud offerings. However, as is Oracle's wont, and reflecting its vertical integration of hardware/applications/database/consulting, Oracle  has fewer partnerships involved in the delivery of its services.
Back to Deloitte. In a statement, Kevin Russo, consulting lead, said: "A key focus of our AWS collaboration is to accelerate clients' digital core transformation through SAP S/4HANA. This will modernise their ERP technology and de-risk cloud migration."
Deloitte said it has built 'more than 20' (does that mean 21?) pre-configured industry-specific analytics solutions using SAP HANA and AWS.
Managing partner Robert Hillard said the move to cloud computing is happening in every part of the economy and that with its partners, Deloitte has a "Plan to provide companies with a strong digital core foundation that can scale with flexibility, enabling faster-time-to-value and the ability to instantly act on information and make better decisions across the enterprise."
SAP said the collaboration with Deloitte and AWS offers an opportunity to extend the vision of streamlined business to more organisations.  Greg McStravick, president of the vendor's data management business, said HANA brings a modern approach to data management, "allowing clients to transform their businesses for next-generation industry-specific solutions."
Hillard noted that Deloitte already provides services for its clients on AWS in areas such as blockchain technologies, cybersecurity and industry-specific analytics. "The strategic relationship with AWS augments this work by providing clients with the full spectrum of digital core, analytics and enterprise cloud needs."