Published on the 29/03/2016 | Written by Newsdesk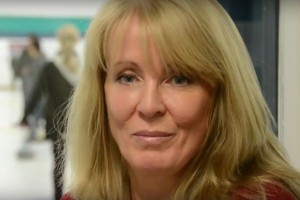 Aussie company Agilyx, formerly known as Agresso, has announced that it is expanding its ERP services into the North American market…
The company, which refers to itself as one of the leading partners of Unit4, has been advertising multiple project management and implementation roles that offer "the opportunity to work from home in the United States or Canada" for the past couple of months. Now it has announced that ex-Unit4 North America CEO Shelley Zapp will be heading up the move in to North America, which it refers to as part of a "rapid expansion plan for the Agilyx brand as it extends its Unit4 Business World services to other countries".
In a press release it said it has offices in Australia, New Zealand and North America, however, it's not clear where the North American office is based as the company website simply says: "We have launched in North America and currently offer services in the United States and Canada." Job opportunities in the region are listed as full-time, working from home.
Agilyx has grown from a small start-up company launched in 2000 into an agile cloud-oriented business with more than 50 professionals which offers ERP system consulting, implementation and support services. It has been involved in a number of high-profile and complex ERP implementations, including with the Queensland Government where it has serviced 1300 schools and more than 50,000 end users; New Zealand Post, which kick-started its presence in New Zealand in 2012; Expedia; and the Cotton On Group. In 2014 it had to relocate its Sydney head office to make room for its growing team and last year it rebranded from Agresso to Agilyx. It says that 2016 will be "a foundation year" for the company.
According to Agilyx its team already has a wealth of experience with North American ERP installations. Zapp has had a successful career growing the Unit4 business in North America by tenfold over the past decade, including achieving year-over-year double-digit growth.
"I feel honoured to be leading the Agilyx team in North America. Agilyx is a perfect match for my next challenge as we share the same philosophy of building customer relationships. Agilyx is truly Change Ready. There's no better way to embrace our slogan than to move forward with this integral expansion to North America. I'm really excited to be joining such a great company at this exciting growth time," she said.
Medication errors can happen anywhere, but knowledge is your best defense. So it's no wonder that online pharmacies is becoming more pop over the last years. Viagra is one of the best treatment options of all period. Nowadays a lot of articles were published about natural viagra substitutes. Usually, when folk talk about ED, they think "otc viagra substitute". A medic review about "http://corpmoreinfo.com/where-to-buy-viagra-online.html" found that men's most common sexual dysfunction is erectile dysfunction. Furthermore, this may turn on hardening of the arteries, anxiety, or a stress. Any preparation may cause some side effects. Sometimes side effects can be actually serious. Stop using this medicine and get medic help if you have sudden vision loss.