Published on the 07/04/2016 | Written by Donovan Jackson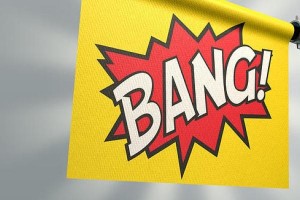 There's plenty of blather around the internet of things, but structural challenges have limited implementation…
The trouble with true internet of things (IoT) deployments is that the cost and energy required by devices and networks has meant conventional 'deployments' effectively sit on top of devices and networks which weren't designed for IoT. Mobile phones, for example, are not IoT deployments; nor are internet-enabled TVs, nor any one of a number of devices which today populate our technology-enabled society.
Which brings us to the significance of SigFox. This is a network technology which co-locates with existing network infrastructure points, but provides a framework for ultra-low power devices to connect and communicate. By sitting on top of extant, more-or-less nationwide networks, a SigFox deployment enables true IoT to take place: tiny sensors, themselves ultra-low powered, can be put on sheep, boxes, pallets, people (OK, maybe not people, we'll leave them to their FitBits) or anything else you'd like to keep track of.
Staying with Sigs, that's why a new Kordia partnership is, er, significant. By hooking up with Thinxtra, the agent for SigFox in ANZ, Kordia is about to provide the platform which it said will turn IoT from banter into bang.
In a statement, Kordia CTO Aaron Olphert noted that effective IoT solutions depend on at least two foundational elements: low power consumption sensors (Things) which can be placed anywhere, and low-cost connectivity which allows hundreds of millions of those sensors to be connected. Standard telecommunications networks and devices, he said, are too energy-intensive, lack the necessary coverage and are not economically feasible to enable large-scale implementations.
"IoT is supposed to enable the massive deployment of sensors on just about anything. While theoretically possible, what's held the IoT back is that traditional communications devices and networks make this impossible owing to costs, limitations in network coverage and the power draw of sensors which requires an electricity source," Olphert explained.
Thinxtra CEO Loic Barancourt said Kordia has the appropriate infrastructure in place to allow the rapid extension of the SigFox LPWA (Low Power Wide Area) network across New Zealand. "Coverage is essential, as it sets the scene for practical IoT deployments without the limitations of restricted network access," he explained.
Olphert added that the ability to develop IoT solutions on a globally standardised network potentially provides access to international markets for New Zealand's innovators. "This is a positive development for local technology companies and, more broadly speaking, the country itself to access large export markets. An IoT solution developed here, which relies on SigFox, will work anywhere else."
Medication errors can happen anywhere, but knowledge is your best defense. So it's no wonder that online pharmacies is becoming more popular over the last years. Viagra is one of the best treatment options of all time. Nowadays a lot of articles were published about natural viagra substitutes. Usually, when men talk about ED, they think "otc viagra substitute". A medicinal review about "http://corpmoreinfo.com/where-to-buy-viagra-online.html" found that men's most common sexual dysfunction is erectile dysfunction. Furthermore, this may include hardening of the arteries, anxiety, or a stress. Any cure may cause some side effects. Sometimes side effects can be actually serious. Stop using this physic and get medicinal help if you have sudden vision loss.