Published on the 27/04/2017 | Written by Newsdesk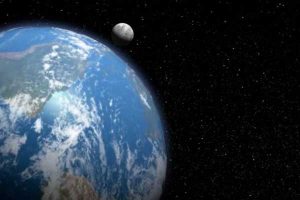 This is what the Oracle 'big brother' really means for cloud ERP vendor…
With its SuiteWorld conference underway in fabulous Las Vegas, the meaning of Oracle's takeover of NetSuite has become abundantly clear with the announcement of a plan for 'massive global expansion'.
In a statement, the company said customers of the Oracle NetSuite Global Business Unit – the somewhat clumsy name of the entity which resulted from last year's acquisition – will benefit from Oracle's vast global scale and resources. Rather than ONGBU, we're going to call the business 'NetSuite'.
The expansion initiatives will enable NetSuite to launch more data centres, more field offices and more development centres, which will help to bring the leading cloud ERP suite to more organisations around the world.
"Leveraging Oracle's global scale, we are able to massively accelerate NetSuite's vision of bringing a single unified suite to companies all over the world," said Jim McGeever, NetSuite EVP; this would enable the company to "help ensure customer success no matter where they are located."
The expansion plan is focused on increasing the number of data centres from 5 to 11 (three of the existing 5 are in North America, one in Amsterdam and one in Dublin). NetSuite said it will also be using existing Oracle data centres in Europe and Asia.
There's good news in that for APAC, as NetSuite said it plans to initially launch facilities in Australia and Singapore, followed by Japan and China.
More field offices are coming, too, as the company said it is to expand from offices in 10 countries to 23, to 'meet the rising demand for cloud ERP around the world'. Among those 23 new countries, New Zealand was tagged for a local NetSuite office. Headcount across the company, worldwide, is expected to go up by over 50 percent.
Finally, the march to global domination will also include using Oracle development centres across India, China and Japan.
Other announcements coming out of SuiteWorld include a new HR offering called SuitePeople (cloud, naturally) and a 'unified industry cloud solution' called SuiteSuccess. The latter package is available in 12 editions to suit specific verticals (Advertising, media, publishing, Financial technology, Manufacturing, Nonprofit, Retail, Service-based businesses, Software/internet and Wholesale distribution).
SuiteSuccess combines the NetSuite unified suite, said the company, with 20 years of industry leading practices, a new customer engagement model, and business optimisation methods into a unified, industry cloud solution.
It said 'Most ERP vendors have tried to solve the industry solution problem with templates, rapid implementation methodologies, and custom code. NetSuite took a holistic approach to the problem and productised domain knowledge, leading practices, KPIs, and an agile approach to product adoption. The benefits of this are faster time to value, increased business efficiency, flexibility, and greater customer success.'