Published on the 30/09/2016 | Written by Newsdesk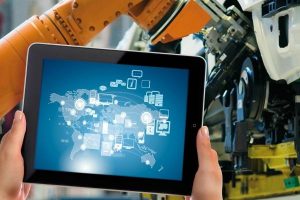 German ERP giant to spend €2 billion over five years…
The Teutonic software vendor said it is putting up the investment to help business and government entities benefit from sensors, smart devices and big data. SAP said the IoT market is estimated to reach €250 billion by 2020; a quick check of Gartner's most recent hype cycle puts 'IoT Platform' halfway up the Peak of Inflated Expectations with an estimated time to Plateau of between 5 and 10 years.
In a statement, Bill McDermott, CEO of SAP said, "With billions of connected devices, we now have the potential to reshape society, the economy and the environment. SAP is making another bold investment to help our customers seize the benefits of live business."
Whipping out the calculator revealed that SAP's €2 billion is roughly NZ$3 billion and with the Australian unit approaching parity, about the same in A$.
While business and public sector entities have access to more information and real-time feeds, SAP noted that they still have difficulty tying it all together across operating locations, business units and functional teams.
SAP IoT aims to make sense of big data from things through solutions that apply machine learning and integrate with core business applications. SAP said its approach to IoT includes products to connect people, partners, things and the physical environment, enabling organisations to extend and enrich business processes with real-time intelligence. SAP said such products are suitable for a range of applications including urban and rural areas: agribusiness, infrastructure and energy, health, defence, manufacturing, consumer and transportation industries.
The fourth industrial revolution now has a snappy marketing term – 'Industry 4.0' and SAP said it offers a 'jump-start' and 'accelerator' packages that feature IoT solutions. Jump-start, it said, is designed to 'initiate operational and business system connectivity to monitor equipment effectiveness and provide insight into shop floor operations'.
The 'accelerator' package, meanwhile, adds ;an automated, paperless, manufacturing execution and control environment by supporting manufacturing planning and execution, performance analytics and advanced plant maintenance'.
The Industry 4.0 jump-start and accelerator packages are available immediately. SAP said it plans to introduce a third 'advanced' package at a later date. This one will provide advanced manufacturing insight and controls, machine learning functionality and predictive analysis for quality and maintenance operations.
SAP said it also plans IoT package solutions to address the unique digital operations of cities, agriculture and energy industries.
As part of its spend up, the vendor said it intends to establish locations around the world to collaborate on Industry 4.0 and the IoT with customers, partners and startups. SAP IoT labs, it said, are intended as 'lighthouse locations' and primary access points for IoT research, development, proof-of-concept modeling and incubation.
Curb your enthusiasm just a tad though, as planned locations include Berlin, Johannesburg, Munich, Palo Alto, São Leopoldo and Shanghai – putting the Southern Hemisphere ones pretty far from New Zealand and Australia.