Published on the 14/03/2017 | Written by Newsdesk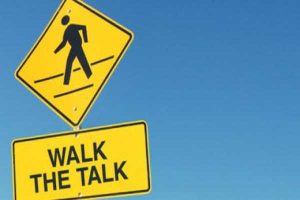 Xero reckons it is walking the talk…
Cloud accounting software vendor Xero is upping the machine learning ante with the announcement of a system which it said is 'set to transform the accounting practices of small businesses'. The machine learning (ML) system apparently uses statistical analysis to learn from and assist individual businesses based on their circumstances.
But it isn't available to every Tom, Dick or even Harry, at least not yet.
"Simply talking about machine learning isn't enough. The truth is, it's difficult to do. While many claim to use machine learning principles, implementing them across complex platforms to address real needs takes intricate knowledge of the technology, the platform and the user," said Luke Gumbley, Xero business product lead, in a statement.
So, what does Xero's nameless ML system do? Apparently, it automates some tasks and evolves with the processes used by the business and their advisor. For example, when creating an invoice, it will automatically suggest account codes to minimise mistakes. Xero said it focused on this issue as a start because 'account codes are hard' with more than 10.1 million of them in its system. Items are often entered incorrectly, creating hours of tedium for accountants correcting them.
Small gains can add up to big collective advantages. Xero said small businesses take an average of 1 minute and 38 seconds to create an invoice on its platform, which equates to 13,600 hours across 500,000, the number issued from Xero every day. For every second the ML can take off the average edit time, the company said it will collectively save small businesses roughly a working month every day.
The ML system, said the company, is a first step in plan to build a personalised assistant to reduce administrative burden. It is initially being made available to a test group, with plans to launched to all Xero customers later this year.
"We're not asking [our customers] to learn something new – we're saving them time and money by ensuring the system learns from and for them," added Gumbley.
Andrew Erkins of Xero partner Digit Books said generic ML would probably cause more issues than it solves for a lot of small businesses and their partners if it was applied as a broad brush. By contrast, his view is that Xero's ML can help accountants to spend less time on low value exercises, and more time adding value clients by providing expert advice. "Every business is different, and how one client needs transactions to be allocated for their reporting will be different to another. For that reason, we need personalised ML which reflects the unique scenarios of every business."
It does sound exciting, but cool your jets a little more. Xero's statement was cautionary, adding that 'the true impact of the technology will only become apparent when the product goes live', but noted that the benefits were demonstrated in early testing. 'After just one invoice, ML techniques understood invoicing behaviour in general better than Xero experts. By the fourth invoice, early machine learning implementations are accurate over 80 percent of the time and by the 50th they consistently reach over 90 percent'.
That there is a learning curve.
"We expect the wider adoption of machine learning to lead to further insights and improvements that will help small businesses, their advisors and other partners fundamentally change the way they work. In the future, Xero will be able to use aggregated, non-identifying data to identify trends, patterns, behaviours and industry insights. This is just the beginning," Gumbley said.