Published on the 09/11/2016 | Written by Stuart Dickinson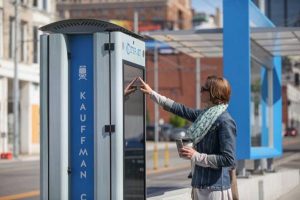 Better technology provides a step change opportunity for public service organisations to ignite citizen engagement, writes Stuart Dickinson…
The move from manual processes to digital automation enables organisations to reduce costs and engage with customers across multiple channels. Smart businesses 'go digital' to offer customers unique experiences, creating distance between themselves and their competition. Consumers want choice, constant availability, and above all, simplicity. If the technology supporting the service can't offer those things, brand loyalty is short lived.
But consumers are also citizens. And, if there is one area that has been slow to embrace the power of digital transformation it is the public sector. In the face of an absence of competition, public sector agencies have, to date, acted like monopolies, organising their services to simplify the management of their own internal business activities, rather than thinking about what would make their citizens lives easier.
But things are changing.
Over and above the need to remain popular to enhance their chances of re-election, the other driver pushing public sector officials to undertake digital transformation is growing competition for residents and investment. The global populace is more mobile now than ever. For a city, or country, to thrive, it needs to attract new residents as well as investment dollars.
The ease with which prospective citizens can engage with a local council or government agency will become a differentiating factor in determining where that person decides to settle and where investment dollars are spent.
One of the key objectives digital automation strives to meet is the delivery of consistent and efficient citizen service. Omnichannel interactions, whereby citizens can consistently and reliably interact no matter whether they are talking on the phone to a customer service agent, using a mobile application, or searching an organisation's website, is the key defining facet of a successful digital strategy for the public sector.
The question public sector organisations need to ask is: Does this investment create a seamless, simple journey for citizens interacting with us – be it physically, digitally or a mixture of both?
Current public sector IT environments and management structures have limited ability to achieve that outcome. Inter and intra-department divisions tend to create broken customer experiences with service delivery not focused on citizen journey outcomes.
The build-up of legacy software systems is also an issue, and particularly problematic when public sector organisations have been through repetitive rounds of amalgamation or internal organisation restructuring. When information becomes siloed within legacy systems, it is difficult to design comprehensive solutions that work across multiple channels and involve more than one department.
But where there are problems, technology often provides a solution.
Launched recently at the Gartner Symposium IT/Xpo 2016, the SAP Hybris Public Sector Accelerator (built in partnership with UXC Oxygen) is designed to help government agencies throughout the world digitally transform their business processes. It unifies back-end systems and provides citizens with effective access to public sector services.
Now government agencies can cost effectively deliver world class outcomes without having to transform their legacy applications.
Around the world, governments are moving from high touch service delivery models to one where citizens can access information and execute core processes via any device or channel themselves. By doing so, government agencies can deliver services more effectively, and refocus resources in areas where personal interaction is more valuable.
Commercial organisations understand that at the heart of any transaction lies relationships between motivated people. This thinking is now permeating the public sector. With the right tools, government agencies can be empowered to offer a deeper level of customer service while promoting and streamlining citizen self-service. The ability to communicate with one, coordinated voice across all channels will not only improve outcomes, but will provide a mechanism for organisations to learn more about their citizens' needs.
Equipped with these deeper insights into citizen behaviours, public sector agencies can recommend products and services tailored to each citizen's unique needs and create convenient, relevant and real-time interactions across all points of contact. A brave new world of citizen engagement awaits.
ABOUT STUART DICKINSON//
As the CEO of UXC Oxygen, Stuart is passionate about partnering with organisations to provide a sophisticated value adding approach to their enterprise services. With more than a decade of senior executive experience in business consulting and enterprise solutions, Stuart has twice been recognised as one of the top 10 most influential people in the SAP community throughout Australia and New Zealand.