AT A GLANCE
INDUSTRY
BUSINESS OBJECTIVE
Retire aging data warehouse tools
Improve speed of delivery
Deliver improved BI services to business users
SOLUTION
Wherescape RED data warehouse automation, and 3D data modelling solutions implemented and supported by NOW Consulting
Retire the ETL toolset (Oracle Warehouse Builder)
BUSINESS BENEFITS
Stable, reliable usability
Rapid, agile development of data warehouse code and objects
Central code repository and better visibility for faster delivery
Support and expertise to redesign data warehouse
Consistent architectural standards and data modelling enabling more agile design changes
Decreased support costs through enhanced in-house capability
Local team for proactive support and response to enhancement suggestions
FOR MORE INFORMATION
Qrious
W: www.qrious.co.nz
E: info@qrious.co.nz
T: 0800 500 331
A new data warehouse has delivered agility, speed and transparency for one of NZ's oldest institutions…
A re-tooling of the core data warehouse infrastructure has been completed by the University of Auckland (UoA), helped by the team at NOW Consulting and their Wherescape RED product. The result has been a leap into an agile world, with much improved capability to deliver the complex needs of the organisation.
With 30,000 equivalent full-time students spread over eight faculties and six campuses, The UoA is ranked amongst the best universities in the world.
Running the University creates a significant amount of data, and converting that data into information that is valuable to management, staff and students is critical.
Transformation of data into a useful structure to extract and manipulate had long been identified as crucial to business intelligence and reporting functions.
The previous data warehouse and its tooling to extract, transform and load data (ETL) were struggling to deliver. While it had served the University well, it was reaching its end of life and needed replacement. A lack of experienced local support resources made the University heavily reliant on a single vendor, which was adding significantly to support costs. The decision was made to retire the old solution (Oracle Warehouse Builder or OWB).
Nicola Jackson, the University's BI and reporting delivery manager knew that a simpler data warehouse environment was needed that could be supported with more in-house expertise. Not only would this be more cost effective but it would also enable faster, more agile work.
"We're trying to do more agile delivery and produce the ETL faster. We were running OWB, and urgently needed to find an up-to-date technology."
RED steps in
Knowing they needed a new ETL tool to replace OWB, the University went out to tender to find a solution that would meet their immediate needs and keep them in good stead for the future.
RED, WhereScape's data-warehouse automation tool, ticked all the boxes as a replacement to OWB. It also offered the capacity to report on the data lineage – something that "really sold" UoA on RED and NOW, says Jackson. Data lineage allows the University to see where a piece of data is being used and, working backwards, where the data that makes up the data warehouse comes from.  This is very useful for scoping out the impacts of ongoing updates.
Jackson says developers love the transparent way in which RED creates objects and code, eases navigation and has a reliable user interface. That makes for a happier – and faster – development team.
"It's all-round a better experience for developers. I've been pretty impressed in how quickly developers can turn around the code. It's all there in the shared repository, so it makes a big difference."
"It's all-round a better experience for developers. I've been pretty impressed in how quickly developers can turn around the code."
Nicola Jackson, BI and Reporting Delivery Manager – University of Auckland
3D modeller
Jackson identified WhereScape's 3D modeller as a big tick allowing the University to model existing subject areas, and design new models. Combined with its strong documentation, Jackson says they see potential in being able to create more reusable datasets for business users.
"It means we can design data warehousing for reusability so other developers can use and understand those datasets."
Building better architecture
The move to RED came with another bonus – the opportunity to refresh the University's data warehouse architectural standards. This meant that once developers start using RED, they better manage projects and produce more consistent data store designs and dimensional models. This was particularly evident when the team created a new subject area for service request management in the data warehouse.
Jackson sees improved architectural standards as the biggest win so far from the project.
"Whenever you start something new, it's a chance to do it better. We're not building in silos any more. That was quite a shift."
Better support, faster
NOW Consulting was pivotal in supporting the delivery of the RED solution. Jackson says she's been really impressed with the team and the "level of ETL expertise that seems to come as the default".
Jackson says NOW demonstrates a genuine interest in helping the University better manage the data warehouse.
"NOW consultants seem to really listen to the University's business requirements and work with them hands-on. They're also looking to the future, ensuring they help build capacity in-house so the cost of delivery decreases over time."
"For every engagement we've had with them, they've brought something more than just what we asked for. That's an illustration of their professional integrity and their expertise in the data warehousing area. People who have less integrity or don't know what they're doing will just go along with what you say."
"For every engagement we've had with them, they've brought something more than just what we asked for."
On the ground responsiveness
NOW and Wherescape are co-located in Auckland, and having a team on the ground who can quickly respond to their ETL developers' queries and requests has been invaluable for the University.
Jackson says NOW has been very responsive to product enhancements put forward by the University.
"We have direct access to the product development team and that gives us more of a buy-in to the tool. It's worth us putting forward enhancement suggestions. It's actually been really fun working with them. They're a bunch of good people who do a job they seem to really enjoy, in a company they enjoy working for."
Source: This article was originally sourced from NOW Consulting
FURTHER READING
About This Vendor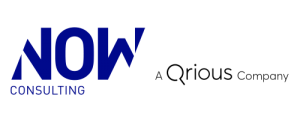 More Case Studies

Implementation of an innovative data and analytics solution to improve player performance and gain an edge over the competition…


Moving 59 billion records to AWS Redshift no job for a forklift…


Abano Healthcare migrates data warehouse to Azure, achieves cost savings, accelerates innovation and data value…

East Health pioneers data culture for information-driven healthcare decisions…

Visual reporting tools are delivering insights to senior execs and local dairy owners alike…