AT A GLANCE
INDUSTRY
BUSINESS OBJECTIVE
Achieve visibility of information and traceability of product
Improve analysis and reporting for informed decision making
Optimise planning processes
Reduced organisational risk through systems integration
Reduce paperwork and administrative tasks
Improve communication and collaboration, with the ability to work and access information from anywhere.
SOLUTION
Dynamics AX for core finance and planning, with sales analytics and Management Reporter
Dynamics CRM for customer management, support, call planning and result-tracking
Office 365 for collaboration and productivity (including Yammer)
Resco mobile app to deliver CRM data to mobile devices
Power BI for information analysis and access
BUSINESS BENEFITS
Consolidated financial systems, standardised management
Consolidated company-wide reporting and management reports
Improved governance and decision-making
Automation of previously manual tasks
Introduction of best practice business processes
Equipped for expansion (scale)
Improved collaboration with Office 365
FOR MORE INFORMATION
Intergen
W: www.intergen.co.nz
E: enquiry@intergen.co.nz
T: +64 9 966 3070 or +64 4 472 2021
Greater visibility, insight and mobility brings better understanding of the business – from soil to shelf, from back office to on the road…
With aspirations to continue its strong growth trajectory, Giesen Wines found itself in a position where the pace of business was outstepping the technologies that supported it. Coupled with this, the company has a desire to better understand and serve its customers. It looked to Intergen for solutions that would support its ambitions.
Founded in Christchurch over 30 years ago by three German brothers, Theo, Alex and Marcel Giesen, Giesen Wines is today considered one of New Zealand's Top 10 wineries. It is one of the largest 100 percent family-owned and operated wine producers in New Zealand. With a sales force across Australasia, Giesen now produces 8.5 million bottles of wine a year and exports to more than 30 countries.
Situation
Giesen general manager Kyle Skene explains that the business saw an overall need for change. "We had grown in people, sales by volume and value had doubled, but we didn't have the systems in place to cope. We needed our business technology and our back-of-house processes to keep up with us and provide a platform for continued future growth."
There was also the problem of disparate information and geographically dispersed staff. Systems were separate, with Excel spreadsheets and Word documents relied on for reporting and information sharing. "Pulling data from different places and trying to match it up and produce reports was inaccurate and time consuming," Skene says.
Additionally, with numerous office and vineyard locations across New Zealand, and reps out on the road throughout New Zealand and internationally, an integrated system was needed, which could provide a single point of truth and greater insight into the business. Given the itinerant nature much of Giesen's workforce, mobility was also key.
Solution
Giesen engaged with Intergen to create a two-year roadmap of outcome-focused improvements, looking at how technology could improve and remove constraints from the company's value chain.
The resulting technology roadmap sought to bring together Microsoft Dynamics AX, Dynamics CRM, Power BI, Office 365 and a mobility app, Resco, into a single integrated solution. An outcomes-driven approach depended on buy-in and engagement from Giesen's people and the support of a dependable partner, as the winery does not have an in-house IT department.
The technology is backed by Intergen's Lifecycle Services (ILS) support model, a methodology for implementing many small changes or improvements quickly, allowing large gains in productivity and business effectiveness in a short time.
Results
With the deployment of an integrated system which supports all levels of its value chain, Giesen is equipped for the future. Gains have been experienced right across the business – from insights to reporting, from ability to communicate and collaborate to the ability to access up-to-date, accurate information from anywhere.
But the technology plans don't end here: the next stop on the roadmap is improvement to the viticulture and wine-making components of the value chain. With Intergen's Lifecycle Services, improvements are continuously and incrementally made, maximising the full capability of the solution's technology stack.
Source: This article was originally sourced from Intergen
FURTHER READING
About This Vendor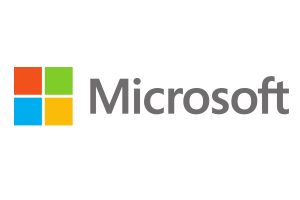 More Case Studies

Empired helps create industry-leading workers' compensation portal…

With a rapidly digitising environment and soaring customer expectations – but chained to outdated legacy systems – Public Trust had a sweeping modernisation project on their hands…


Powerful Cohesion platform helps promote New Zealand education on the global stage…


Intergen delivers effective information management solution for leading training solutions provider…
Intergen solves information sharing challenge for WorleyParsons…