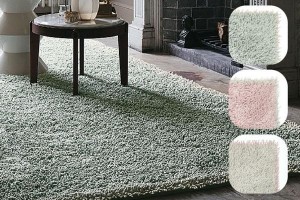 AT A GLANCE
INDUSTRY
BUSINESS OBJECTIVE
Improve information visibility for better inventory control, management reporting
Eliminate manual processes and spreadsheet-driven workarounds
Improve debtor control.
SOLUTION
BUSINESS BENEFITS
Increased staff confidence
Complete visibility of business operations
Tighter control over debtors
Stronger cash flow position
FOR MORE INFORMATION
MYOB//
E: biggerbusiness@myob.com
NZ: 0800 696 239
AU: 1300 555 110
https://www.myob.com/
Subscribe to MYOB's monthly bigger business newsletter.
MYOB Newsletter signup
Creaking under the strain of sustained growth, Unitex International discovered that a fully-fledged enterprise resource planning solution was within reach…
Founded in 2004, Unitex International is one of Australia's leading wholesale rug suppliers. As the business rapidly expanded, it found its long-serving accounting package had become an inhibitor rather than an enabler. In choosing MYOB's Exo, it found an enterprise resource planning solution which is capable, scalable and user-friendly.
Situation
When Unitex implemented MYOB Premier in 2004, it only had 2 operators. As a small business at the time, the software was ideal; as an 'off the shelf' product, it is affordable and easy to use. However, as the business expanded, so emerged a need for a system with more functionality.
Specifically, Unitex director Afshin Nejadiran notes limited control over debtor accounts, reporting limitations and manual processes which were slowing the business down. The system simply could not keep up. ""We quickly identified the need for a holistic approach to our ERP needs," he says. "We had to use Excel and other software to manage processes that are encompassed within an ERP software solution."
Solution
An extensive test of the market pointed to several potential solution choices, including NetSuite, Jiwa and Jim2. The team also discovered Exo on the MYOB website; research into its functionality demonstrated that the product ticked all the boxes for Unitex.
What stood out? Nejadiran explains: "Finding the right solution with all the required features as well as the most seamless upgrade path was high on the priority list. Some of the options we looked at had lower entry costs, but limited functionality. Others had much higher costs, with complicated migration and higher ongoing fees."
On the other hand, he says Exo distinguished itself with the right features and functions, an acceptable entry cost, a familiar interface, and scalable components and user licensing. "Exo is highly customisable to meet the needs of our niche business type; it has multi-currency; and provides in-depth reporting on all aspects of the business and visibility of business data and activity all within one suite," Nejadiran notes.
Unitex engaged with MYOB Partner Kilimanjaro Consulting for the implementation. "It got us off the ground quickly and within budget so we could move on with our growth strategy," he adds.
"We had a relatively standard installation of Exo initially, with basic modifications, knowing the product is scalable and customisable with business growth," Nejadiran continues. "Transferring data was easy, and whilst testing took some time, it was painless."
Results
Several years on, and Nejadiran says MYOB Exo is still making business life easier for Unitex, while noting that it offers the ability to quickly and easily customise to dramatically increase information visibility for the business. "Forecasting, reporting and stock availability is now easily accessible to users. Sales staff have confidence in stock holding and position and can secure pre-orders sometimes months in advance," he points out.
Thanks to that visibility, he says the business has recognised underperforming stock and high margin goods, engaged in marketing opportunities, and now tightly controls and forecasts future shipments. It is also able to take an inventory snapshot in an instant. "And tighter control over debtors means we are now in a much stronger cash flow position."
FURTHER READING
About This Vendor
No items found
More Case Studies


To modernise their business MoAD needed to streamline their financial management…


MYOB Advanced is up for it!…


What started as a one-man's passion project turned into an award-winning beer brand found all over New Zealand and overseas…


High speed success GX2 Technology is regarded as one of the industry's ongoing success stories…


Global roofing manufacturer relies on MYOB Greentree to weather challenges…