Published on the 14/08/2019 | Written by Heather Wright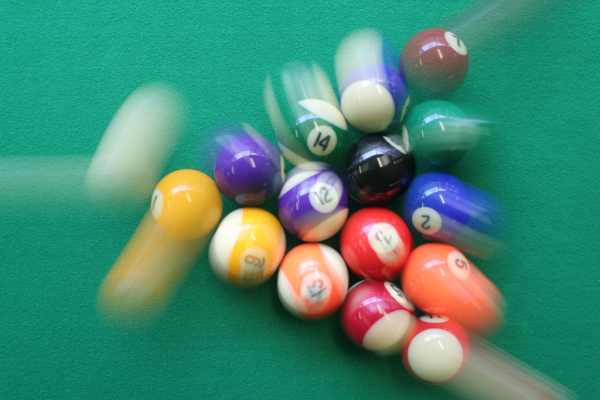 Taking planning from static to active and having those strategic conversations…
Blind spots, hidden assumptions, unchecked optimism, underestimated obstacles… They're the bane of many a business in today's dynamic world.

And they are, says Rob Hull, a legacy of old, methodical and linear planning and execution processes and static planning, with its manual processes, duplicated effort and inaccuracies.

Hull, who is the founder of SaaS business planning company Adaptive Insights – which was acquired by Workday a year ago in a US$1.55 billion deal – is on a mission to elevate the finance function from a tactical, reactive and backwards looking role and into a more proactive, forward looking, collaborative role.

Hull says the traditional ways most businesses plan and execute isn't keeping pace with the rapidly evolving business environment, with companies lacking data visibility.
"Finance plays this very nice role of sitting at the intersection of all of what is happening strategically, operationally and financially."
His vision is of finance teams whose roles are less about reacting to requests and helping synthesise data, but not spending a lot of time analysing it, and more about being an agile, collaborative and strategic partner to the wider business.

"It's about moving more towards enabling operational teams to be more self-service in their analytics, allowing finance teams to vastly improve the efficiency with which they perform reporting, analytics, planning and, as a result, taking that time and redirecting it to not just putting plans and reports together but actually understanding the implications of the plan and the analytics being produced.

"And then having an informed and proactive role in working with operational and management to help them understand data driven insights that lead to better decision making for the organisation as a whole."

It's a world in which the finance team is a true collaborative and strategic partner for the business.

While it's not a new concept, Hull says technology has finally caught up and is enabling it.

"Finance plays this very nice role of sitting at the intersection of all of what is happening strategically, operationally and financially and helping the organisation try and put that technology to use and make better sense of what is happening with all the data being gathered."

Hull believes CFOs (he's a former CFO himself) are uniquely positioned to provide guidance for organisations.

"As a CFO you are uniquely positioned, other than say the CEO, to really see data and information across the organisation, across functional areas and business units, and so have a very broad operational view, certainly a very deep financial view, and increasingly a much more in-depth view of strategy as well.

"As one of the few folks in the organisation with the depth of insight across strategy operations and finance, CFOs are very uniquely positioned to take that leadership role and bring those three together."

Then, he says, it's a matter of stepping out and proactively partnering with operational managers to help them understand the data and analytics in their part of the organisation and how it fits with other parts of the organisation and the overall corporate strategy.

"Then you can support them in their decision-making process by partnering with them to figure out what information is most informative for them either in putting their plans together or in analysing and monitoring the performance of their business."

Hull highlights three factors as key to helping elevate finance: People, technology and data.

"The first thing organisations have to do is look at the team they have in finance to see if they are able to be this more strategic partner to the organisation," he says.

Today's finance team can't just have an 'accounting backwards-looking mindset', instead needing to be more collaborative, with good communication skills, and be data comfortable with data analytics skills. A 'business modelling, business drivers' mindset' – capable of considering key factors driving a business and what changes can be made to take advantage of opportunities – is also crucial, he says.

"Second is the technology that is in place.

"You might have ambitions to be more efficient, more analytical and forward thinking, but if you're stuck predominantly using spreadsheets to do your analytics, reporting and planning you're going to find you're spending way too much time on that process – it's inefficient for the finance team in particular.

"You have got a very inefficient process. And technology can make that much more efficient."

That technology needs to enable companies to take advantage of the data they have, and enable them to slice and dice it easily in a multitude of ways with comprehensive modelling, but also to enable rapid communication to push information into the hands of managers outside of finance and also to gather information back from them in effective and efficient ways.

"You want to create a single source of truth that says this is the accurate data we can all agree on," Hull says.

"The ability to be nimble, agile and continuous in your planning, reporting and analytics becomes an important part of that technology decision as well."

Step three, Hull says is understanding and thinking broadly about what data you already have, how it fits together and creates that ultimate corporate metadata view.