Published on the 20/07/2018 | Written by Microstrategy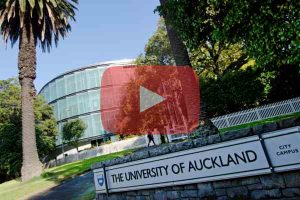 New Zealand's leading academic institution, The University of Auckland, is using analytics to drive transformation and become more customer centric…
Founded in 1883, the University of Auckland is New Zealand's largest university, with over 40,000 students, of which nearly 10,000 graduate annually. It prides itself on being a research-led, international university with a diverse and collegial community, where individuals are valued and academic freedom is exercised with rigor. Auckland staff place a strong emphasis on serving the student body and providing equal opportunities to all its students.
How University of Auckland uses MicroStrategy
Universities face the difficult task of steadily improving student success rates. The University of Auckland turned to MicroStrategy's data analytics capabilities to reuse and visualize student data and see exactly where students are struggling in classes. This enabled staff to reach out to students earlier in their education and extend help before their final exams, significantly increasing their retention and pass rates.
"The complexity underneath has been completely masked so you can see a view of this information."
Stephen Whiteside, Chief Digital Officer, The University of Auckland will be talking at the MicroStrategy's Symposium series in Auckland which highlights the latest in BI and analytics. The event also features keynotes from MicroStrategy A/NZ GM, Ryan Blackwood and Tim Mole, BI Manager, Xero NZ.
For more information or to register for the one-day event in Auckland – 15 August 2018 – MicroStrategy Symposium Series – Auckland
---