Published on the 09/06/2022 | Written by Heather Wright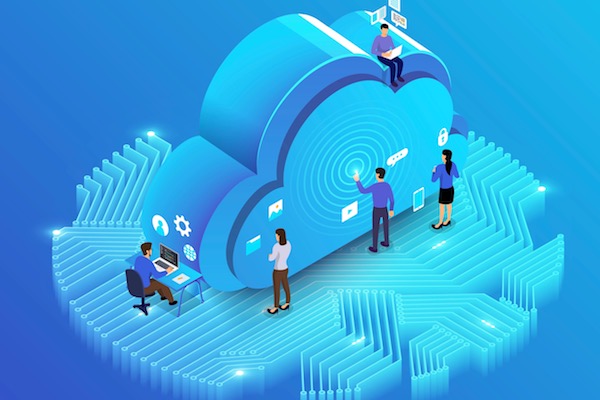 The search for cloud-native steps up with big growth…
Australian and Kiwi organisations are continuing to embrace IaaS public cloud, moving up the stack into PaaS as they seek a cloud native approach for infrastructure, according Gartner. 
Michael Warrilow, Gartner VP analyst, says the increasing fusion of infrastructure-as-a-service and platform-as-a-service plays to the cloud-native push of local businesses as a basis for business initiatives.
"IaaS and PaaS are an inherent part of every A/NZ enterprises' tech stack in A/NZ and now they are moving on to leverage it to transform the business."
"IaaS has become a foundational enabler for digital business initiatives in all their various forms, whether becoming API-centric, becoming more of a digital experience for customers and so on," Warrilow told iStart.
An earlier report from Gartner showed integration technologies/APIs/API architecture is the third highest investment priority for A/NZ CIOs in 2022, while CIOs were also flagging a move out of legacy infrastructure and the data centre.
"IaaS and PaaS are an inherent part of every enterprises' technology stack in A/NZ and now they are moving on to leverage it for becoming more API-centric, continuing to transform the business."
Gartner says Australia's IaaS market grew 34 percent in 2021, to total AU$1.9 billion. Amazon retained number one spot, with 32.2 percent market share, closely followed by Microsoft on 30.1 percent. Google's third spot saw considerably behind the front runners, with 15.2 percent share, with IBM and Alibaba rounding out the top five with 5.0 percent and 4.4 percent share respectively.
Over in New Zealand the market growth was slightly lower at 27.7 percent to total NZ$576 million. As to market leaders, well that's a little less clear. Figures supplied by Gartner put Spark New Zealand in the number one ranked position with 30.6 percent market share, ahead of Amazon on 28.3 percent and Microsoft on 16.8 percent. However, Gartner's local team admit that's an anomaly and one they're trying to clarify with the report writers, who aren't A/NZ based.  
For his part, Warrilow is adamant: "Amazon and Microsoft are number one and two for New Zealand."
Datacom (13.5 percent – likely aided by its inclusion on the government panels) and Google (4.5 percent) round out the top five for New Zealand.
Globally, the IaaS market grew 41.4 percent in 2021, with the top five providers – Amazon (38.9 percent), Microsoft (21.1 percent), Alibaba (9.5 percent), Google (7.1 percent) and Huawei (4.6 percent) accounting for more than 80 percent of the market. 
Sid Nag, Gartner VP analyst, says the market is growing 'unabated' as cloud native becomes the primary architecture for modern workloads.
"Cloud supports the scalability and composability that advanced technologies and applications require, while also enabling enterprises to address emerging needs such as sovereignty, data integration and enhanced customer experience," Nag says. 
Closer to home, Warrilow says the planned Microsoft and AWS regions in New Zealand will have a 'profound' impact on the Kiwi market. 
"As Microsoft and AWS open their doors a lot of workloads will move home from east coast Australia and more workloads will be able to leverage the big hyperscalers," he says. "There's no doubt it's only a matter of time that Amazon and MS rule the roost in NZ as they do just about everywhere else.
"The pattern we've seen elsewhere is that the workloads come home pretty much instantaneously and then you get this increasing adoption of workloads that people have been hesitant about and maybe some conservative adopters. Then you get this increasing move to cloud native.
"And I think New Zealand will do that even faster."
For local providers, it spells trouble, he says.
"As New Zealand organisations move up into PaaS and away from just IaaS as basic lift and shift hosting, that's where it is going to get even more difficult for any local provider to keep up.
"[In other markets] everyone that has tried has fallen by the wayside. They can compete on the latency and locality point but they can't innovate at a fraction of the way any hyperscaler can."
Interestingly, he flags Oracle as a company with 'some interesting technologies now'.
Oracle's Dedicated Region Cloud, provides 'the whole Oracle cloud, all the features including Oracle SaaS and you can put it where you want'.
"You don't even need to connect it to the internet, so it's got uses for national security and so on," Warrilow says.
While he expects Oracle's offering to win fans among existing customers – driven in part by enticing, preferential terms – winning net new customers will be a key question, rather than the technology itself.  
In fact, Warrilow says the distributed cloud option – a small cloud in a box, with a lot of the same functionality – is one trend to watch. Google already has Anthos, Microsoft has Azure Stack in various forms, while Amazon has Outposts.
"if you can't go to public cloud even when it is available in New Zealand, you can use this for some of your workloads too. Maybe it's super time sensitive – real-time, like in utility networks or manufacturing or just super sensitive, such as health care data," Warrilow says.
"These are all attempts to get public cloud into New Zealand data centres. And in fact in the absence of a local region there have been customers pursuing that more aggressively. I think they will keep them and just connect it to closer public cloud data centre regions – those in New Zealand, instead of in Sydney or Melbourne."
Meanwhile, in Australia, Warrilow says leading organisations are progressing to their Cloud 2.0 strategy, where it's no longer about cloud for cost savings, but instead for enabling value, agility and access to innovation.
"They've learned it's not about cost saving. They're getting better, they've learned some tricks and it's now back to formalising the version 2.0 strategy for them."
New Zealand's Cloud 2.0 future, however, remains some way away. Warrilow is forecasting Kiwi businesses for the most part won't be ready for that transition until the second half of 2023.