Published on the 04/05/2016 | Written by Newsdesk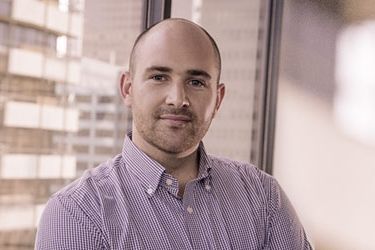 News Corp Australia has made its first ever seed investment and it's in a technology firm that is bringing augmented reality and customer engagement to life…
Augmented reality has had a bit of a bumpy ride so far. See Google Glass for example. It launched with a hiss and a roar, but fizzled out before its first birthday, as it failed to deliver to expectations.
But perhaps our image of augmented reality (AR) is skewed by ideas of headgear. It might sound a lot less whizz bang but all AR really does is let us learn more about our environment by displaying a layer of digital information – videos, 3D models, live streams, images, audio – over whatever it is we are looking at. It doesn't have to be done by wearing special glasses, it can be on tablets and smartphones.
That's what Plattar intends to offer. According to a statement, released on the occasion of its raising of NZ$1.2 million in seed funding, it will offer "a world first augmented reality (AR) platform that will enable brands, publishers and agencies to create, manage and distribute augmented reality content in a simple, cost-effective way". It will do so through a cloud-based platform that consists of two parts: an app builder that comes with customisable templates, and a content management system for AR content. It plans to charge customers a monthly fee to use the product (which is still in private beta at present), and provide bespoke services for larger projects. The seed funding will help to accelerate its growth to, hopefully, become a world-leader in the field.
Plattar is a spinout of Christchurch-based digital solutions and 'mixed reality' agency One Fat Sheep, which was founded by Rupert Deans. This is where Deans said he saw first-hand the enormous potential that AR has to impact how people learn, play, work, communicate, transact, socialise, and consume content. Plattar was established last year to bring augmented reality to the masses "to allow anybody with any skillset to create their own AR experiences, bringing our own ideas to life in 3D," Deans explains.
News Corp Australia is clearly impressed and has seen the potential. It led the seed investment round in what turns out to be its first ever foray into the world of seed money. (It's not the only company investing in the AR/VR market which is predicted to be worth US$120 billion industry by 2020 – a record breaking US$1 billion has been invested in AR/VR companies so far this year alone.)
News Corp Australia's chief technology officer Alisa Bowen said in a statement: "We are delighted to announce our investment in Plattar. Augmented reality is a major component of the next wave of consumer engagement, and we are excited to be bringing this capability to News.
"Working with Rupert, Steve, and the Plattar team on a partnership with REA Group and Ray White in February confirmed the huge potential in the platform, and we will be looking to integrate AR and Plattar across many more of our publications."
The partnership that Bowen is alluding to was a collaboration in which News Corp Australia distributed 1.9 million copies of Ray White's property magazine to around 3.8 million readers across Australia, and realestate.com.au provided a first-of-its-kind augmented reality app, Property ViewAR, to bring each property listing to life with extra information, pictures, videos and 3D virtual tours.
Platter is run by Deans and based in Melbourne with 10 staff. His brother, Sebastian Deans, will run One Fat Sheep in Christchurch, which has an established blue chip client base in Australia, New Zealand and the US that includes Fortune 500 and ASX100 companies.