Published on the 17/04/2019 | Written by Newsdesk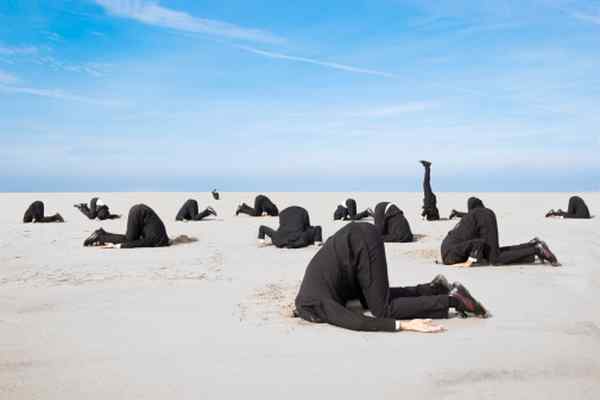 Senior managers still mystified by big data…
What does it take to get to the top of the senior manager heap? Not a good understanding of big data apparently, as a new report shows senior business leaders preferring to follow their gut when it comes to decision making.
The report, conducted by Massey University and designed to examine the impact of data analytics on managerial decision-making, found that nearly two-thirds of the 116 managers interviewed said they had 'no confidence or trust" in big data, instead preferring to rely on "intuition and experience" to make decisions.
"An unmanageable deluge of information has inspired a significant majority of executives to embrace their id." *
It gets worse: "One-quarter of participants also confessed they had only a modest knowledge of what big data is, or what it can do."
The report also found, unsurprisingly, that managers from large and medium-sized businesses are likely failing to capitalise on the benefits of big data due to fears around the reliability of information.
"Our research revealed top executives are generally not as competent as they could be in using analytic tools and techniques," study co-author and Massey School of Management professor Dr Nazim Taskin says.
"It seems they rely on other managers within the organisation to generate big data insights, and those insights are used to confirm their own intuition or are ignored if they conflict with their gut feeling."
That's not ideal, especially considering Gartner's oft-quoted stat that 60 percent of big data projects ultimately fail.
So what's behind the grim numbers? A new report from Gyro entitled Only Human: The Emotional Logic of Business Decisions, finds a sense of overwhelm at the heart of managerial big data hesitation.
"While the right amount of big data can help businesses make sense of a highly dynamic marketplace, too much information can overwhelm, resulting in diminishing returns," says the report.
"Ironically, an unmanageable deluge of information has inspired a significant majority of executives to embrace their id – to lean in and trust a more innate approach to decision-making."
But that might not be as defeatest as it sounds. Patrick O'Hara, Gyro's CTO says that it's all a part of the natural process of getting to grips with the a maturing technology.
"No one is questioning the value of data,' says O'Hara. "The amount of actionable information that is increasingly available to businesses is valuable in many ways."
"The issue is that it is impossible to rely just on the analytical and to attempt to deny intuition… Too often, soft factors are discounted, despite the fact that they often prove to be powerful drivers of our decision-making."
So perhaps it's a combination of the facts and the feelings, and if that's the case, there's more good news to come: According to Taskin, simple exposure to the benefits of big data, well-used encourages further, better interactions.
"Simply collecting data without the skills to analyse it is costly, and analysis without direction can be deadly," he says.
"On a positive note, it's clear that once a manager experiences good outcomes with big data, it builds confidence in applying analytics tools more regularly."
* [that's Freudian for 'innate instinctive impulses' – Ed]