Published on the 05/09/2017 | Written by Keith Buckley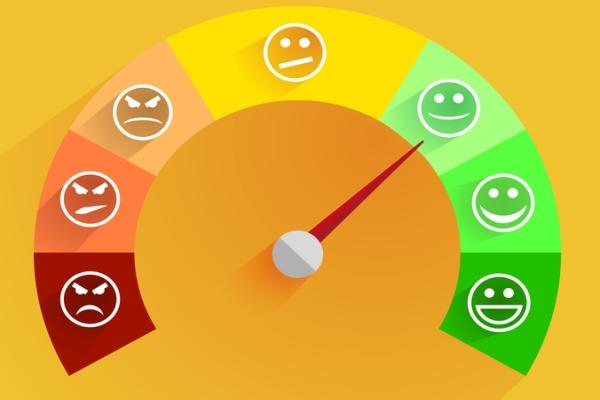 An increased focus on digital requires your entire business to understand they have a role to play in enhancing user experience, writes Keith Buckley…
Remember when you had to physically go into a branch to do banking? How about ringing a restaurant to order food? When was the last time you paid electricity in person?
We're living in a digital world where physical customer experiences are being replaced by online services. These days, business reputations are being built on digital experiences, from how easy it is to use an app through to the time it takes to respond on social media.
Most of the outcomes being pursued today – winning new orders, increasing customer satisfaction, driving innovation and reducing costs – depend on how well you proactively manage digital experiences (DX).
Prioritising DX
This joined-up thinking is key to transforming services for today's digital consumers.
Moving to a digital-first model requires new technologies that improve frontline services. The platforms that actively manage these digital touch-points are just as important. Digital Experience Management (DEM) is one of the most crucial ingredients in any digital transformation journey.
Digital Experience will continue to become so important that the word 'digital' will be assumed and therefore superfluous. We won't be talking specifically about 'digital experiences' just our 'experience' with a company. There should be no delineation between digital and non-digital: what you get online is the reality.
What is Digital Experience Management?
DEM lets your business monitor and manage the user experience of applications, regardless of the devices being used to access them. This insight lets you detect issues and fix them before they become a problem.
When it comes to meeting and exceeding expectations, the key is to understand how an experience is evolving and what a successful engagement looks like from a customer's point of view. SAP's 2016 Australian Digital Experience Report found that 40 percent of Australian consumers were unsatisfied with their digital experiences. So, while digital transformation is a business priority, many companies are failing to hit the mark.
Monitoring the experience
It only takes a single bad experience to lose a customer. But that's not the only downside. For other users including employees and suppliers, poor experiences can result in lost productivity or damaged brand reputation. So, embracing the tools to deliver consistently great experiences has never been more critical.
That's why tools which help close the visibility gap between what your IT department can see and what users are experiencing are becoming essential components of the enabling infrastructure. There's an opportunity for network managers to be the superstars of the organisation by leading the management of the overall experience.
And that could just be fundamental to future digital success.
ABOUT KEITH BUCKLEY//
Keith Buckley is Riverbed A/NZ managing director.