Published on the 24/07/2018 | Written by Microstrategy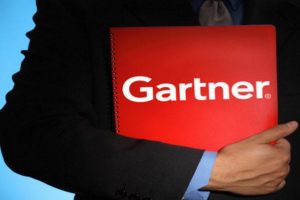 Gartner has published the annual companion piece to their well-known Magic Quadrant…
Called the Critical Capabilities for Analytics and Business Intelligence report, this publication leverages customer survey data and analyst insights to evaluate vendors' products for 15 critical capabilities across five use cases.
The MicroStrategy platform received the highest overall score in three of the five use cases evaluated in the report. We feel that we also performed well in the other use cases, scoring second and fourth overall out of the 22 BI vendors evaluated in the Garter 2018 Magic Quadrant for Analytics and Business Intelligence.
We believe these scores are indicative of our position as the sole Challenger in the Magic Quadrant, and are a direct result of our platform's strength. Read this year's complete report for more detail and to see how Gartner evaluates MicroStrategy and its competitors across each critical product capability.
A&BI platforms are evolving beyond data visualisation and dashboards to encompass augmented and advanced analytics. Data and analytics leaders should enable a broader set of users with new expanded capabilities to increase the business impact of their investments.
Overview
Key Findings
Analytic and business intelligence (A&BI) platforms still show substantial differences in functional capabilities, particularly in their support for complexity of analysis and data models, as well as in scalability.

As the market matures, the capabilities offered to build and deliver basic, user-friendly analytic dashboards and interactive visualisations are becoming less differentiated.

The trend toward assisting users with augmented data discovery functionality continues, but no platform provides a complete capability as of yet.

The functionality to support the more advanced analytic needs of the emerging citizen data scientist (CDS) group of users varies significantly by platform.

When viewed across the whole span of capabilities, significant differences remain between competing platforms and, therefore, also between which are most appropriate for a given use case. In some cases, this is a reflection of strategies adopted by vendors to target particular use cases or differences in product maturity.
Read the full white paper 
Critical capabilities for Analytics and Business Intelligence platforms