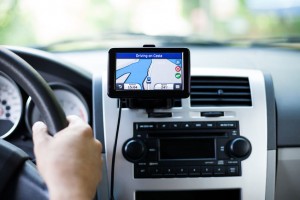 AT A GLANCE
INDUSTRY
BUSINESS OBJECTIVE
Replace network infrastructure.
Introduce voice-over-data PABX solution.
Save costs.
Build network redundancy.
SOLUTION
SIP trunking and 0800 solution from WorldxChange.
THE BENEFITS
Thirty percent cost savings with double the capacity, and no fixed ISDN costs.
Full voice services (local, tolls and 0800 PABX services).
Voice and data redundancy over dual fibre connection.
FOR MORE INFORMATION
WorldxChange Ltd
W: www.wxc.co.nz
E: info@wxc.co.nz
T: +64 9 950 1300
Tollfree: 0800 123 456
Thirty percent cost savings, and an errant council digger, were strong motivations for the GPS equipment manufacturer to modernise their telecommunications infrastructure...
Established in 1986, Navman is a New Zealand technology success story. Pioneering the development of personal navigation devices, GPS technology and world-class marine electronics, the company employs over 500 staff in the development of GPS receivers, chart plotters, fuel flow solutions and associated electronics.
Although Navman has always been leading edge in terms of its in-house technology, its purchase by MiTAC International in 2007 meant the company had the chance to reassess its telephony solutions – as IT and software services manager Arran Harding explains. "Basically the company got sold," he says, "and split into three divisions. The umbrella company had an old PABX but that wasn't our PABX anymore so we were able to build a new network infrastructure from the ground up and evaluate different technology solutions for our PABX. That's when we started to look at WorldxChange and how they could enable us to bring complete digital voice into the company."
Fundamental to WorldxChange's offering is its deployment of SIP telephony. First commercialised in 2001, SIP (Session Initiation Protocol) is a technology for delivering unified communications services (including voice, data, video and streaming media) to SIP-enabled PABX systems. Adopting SIP in 2007, Navman was one of the first businesses in New Zealand to deploy the solution (being WorldxChange's second commercial customer at the time). Initially the company only used SIP for local calls and internet data – leaving incumbent Telecom to handle its 0800 calls via ISDN lines. Nonetheless, Harding observes that having a SIP foundation had future proofed the company in terms of its telephony – instead of trapping them. "I look at other organisations running call centres now," he says, "that aren't using SIP trunking. They want to move and they feel they can do better in terms of call costs – but they're a bit stuck frankly."
Navman wasn't stuck, however, and when the time came to move its 0800 service to SIP, the benefits were immediately apparent. "We'd looked to (Telecom subsidiary) Gen-i for our total business," says Harding, "but they weren't competitive. So about three years ago we moved all the 0800 traffic to WorldxChange. It's definitely more economical – we've got more capacity now and it's about 30 percent cheaper than using Telecom." In terms of being adaptable to changes in business demands, Harding says Navman's New Zealand telephony solution is a step ahead of the company's Australian operations.
"Given it's all based on fibre now it's completely flexible," he says. "We can grow or shrink depending on our needs, whereas in Australia we're using ISDN and there's a lot of fixed costs with every one of those lines. With SIP trunking we don't get any of that – it's a one-shot cost and you just get charged a call fee per minute."
And what about the errant diggers? Navman's most recently completed project with WorldxChange has centred around outage fears – heightened by the near constant roadworks near the company's Northcote head office. "Lake Road seems to be being constantly widened and re-sealed and having new footpaths put in," says Harding, "and most recently it's been dug up again for a new sewage line. Generally when that happens we get an outage which is a problem when you've only got one circuit for all your voice and data." Although workers cutting the cable was a rare occurrence, Harding says it still happened often enough that Navman was worried about "the big one" and started looking at having multiple fibre paths instead. The solution was to install a second fibre optic cable – this one snaking to the west and crossing Auckland harbour at Greenhithe while the other one turned eastwards via the Auckland Harbour Bridge. The result has been much improved redundancy and fail-over capacity, Harding says, all at a lower cost than the legacy solution. "We have two larger circuits now," he says. "Each of them has twice the capacity that we previously had – and it's costing us less than we used to pay."
In addition to the obvious financial and future proofing benefits of moving to a WorldxChange SIP solution, Harding is also quick to point out other aspects of the relationship between the two companies that has seen Navman continue to renew its contract with the telephony provider. "I deal with a lot of vendors," he says, "and WorldxChange is one where you don't think to yourself 'here we go again' when you pick up the phone. They're smaller, they're agile and I don't have to call multiple parties if something goes wrong. I just ring one number and they tell me how to fix it. I can call Mike [WorldxChange chief sales officer Mike Purchase] at any time and he'll answer the phone. They keep us informed of what's in the pipeline that might help our business and their technical people really know their stuff – you don't get that from a lot of vendors."
Asked if there was any way WorldxChange could improve its service, however, Harding does have one suggestion. "To be honest probably the best thing that WorldxChange could do for me right now is start operating in Australia," he says. "I'd love that."
FURTHER READING
No posts found