FUJIFILM Business Innovation New Zealand
Fujifilm is a global brand synonymous with leadership in document services. We have more than 200 Fujifilm staff specialising in consulting, document solutions and managed services, well-equipped to take care of our customers' document life cycle and customer communications processes – from workflow design and automation, document composition through to production and distribution.
View this vendor's case studies
How can we help? Better processes = better business…
Process Automation – True digital transformation starts here
Purchasing and Accounts Payable Automation
Equipping finance departments with AI and RPA technology to help them effectively manage compliance, gain full process visibility and reduce staff workload.
Find out more
Accounts Receivable Automation
From invoice delivery to payment allocation and collections management we automate the areas of AR that matter most to your business.
Find out more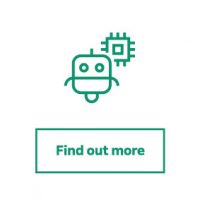 Intelligent Automation and Robotic Process Automation
Harness Intelligent Automation to unlock document intelligence, connect disparate systems, and orchestrate human and digital workers to execute and automate workflows across your high-value business processes.
Find out more
Order Management Automation
Enabling users to electronically process and track any order, in any channel or format, all through a one intuitive cloud-based interface.
Find out more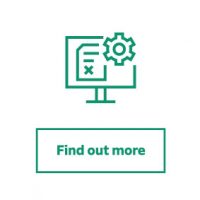 Contract Analytics and Lifecycle Management
Negotiate better agreements faster. Save time and reduce errors by automating the entire contract lifecycle with document generation, collaboration, workflow, and a central agreement repository.
Find out more
Document Generation and Digital Signing
From sales contracts and offer letters to account openings and legal agreements you can send and sign from practically anywhere, at any time.
Find out more
Smart Forms
Static fillable PDF and web-forms are dinosaurs in today's digital-first world. It's time to transform traditional forms-based processes into intelligent, conversational user experiences.
Find out more
Electronic Content Management
From creation to disposal we help you manage your documents smarter, making them easily accessible yet protected from unauthorised access.
Find out more
Business Process Outsourcing
BPO and Digitisation
Unlocking vital information stored in paper and making it available to the people who need it anywhere, any time. From customer records to property and patient information we preserve critical information from loss and distraction.
Learn more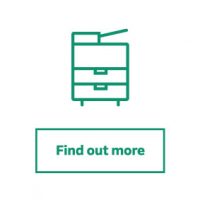 New Generation Managed Print Services
Next Generation Managed Print Services helps you extend the optimisation of the printing environment. It improves document work processes even further, and enhances security in mobile and cloud environments.
Learn more
Why choose Fujifilm?
With our vast multinational experience across a wide range of industries and highly skilled and talented resources, you can be confident that we will deliver innovation, value, service and outstanding business process transformation.
Contact us today for a discussion on how we can partner with your organisation.
W: https://betterbusiness-fbnz.fujifilm.com/
Linkedin: https://www.linkedin.com/company/fujifilmbi-nz/
P: +64 9 356 4200