Published on the 12/08/2016 | Written by iStart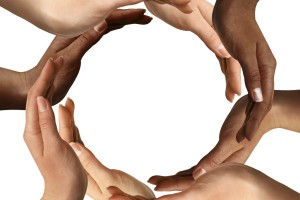 Each year iStart publishes the Human Resources Buyer's Guide to provide those researching HR solutions with an evaluation of the leading HR vendors, and a comparison of features across their products, along with local reseller or implementation partner contact details…
Use the HR Buyer's Guide to find solutions that fit with your business requirements or industry vertical. You should also check the vendor's listing on the HR / Payroll pavilion where you can get more detail on product offerings and read the relevant case studies or white papers from the vendor. If you are interested in a particular industry vertical, you can search case studies by industry vertical here.
Download the full guide as a PDF…
The following is a summary of the key product features and A/NZ contact details for the listed vendors:
Cornerstone  |  Oracle  |  Pay Global  |  SAP  |  SilkRoad  |  SuccessFactors
Cornerstone Growth Edition Performance provides really useful graphics-based performance reviews and infographics for a deep understanding of performance data; see where you're doing well and where you need to develop. Cornerstone Growth Edition Learning's socially enabled, customisable learning management makes training and development easy for smaller organisations. SCORM compliant; use our content or create your own. Cornerstone Growth Edition Goals brings work to life! Collaborate, share and link goals; gather feedback and showcase successes. See how the things you're working on impact on the business's success, with real-time feedback on project milestones and goal contribution.
Bank of Queensland, AJ Park, Greenpeace, DB Breweries, Kiwibank, World Vision, Mission Australia, NZ Rugby League, NZ Ministry of Transport, Christchurch International Airport, South Coast Radiology.
Modern HR empowers the individual by leveraging easy to use tools that are personalised, social, deliver insights and cover the full employee lifecycle. With Oracle HCM Cloud, you can find, grow, and retain the best talent, enable collaboration, provide complete workforce insights, increase operational efficiency and make it easy for everyone to connect on any device. The solution includes advanced features such as Talent Review, Career & Succession Management, Workforce Management and Workforce Reputation Management.
Refer to Oracle website for Case Studies.
ORACLE CORPORATION//
E: salesinquiry_au@oracle.com
AU: 1300-366-386
NZ: 0508-555-215
www.oracle.com/au/hcm
PayGlobal has been developed as an end-to-end people management solution that creates efficiencies for you and your business needs. Throughout the solution you'll find features that provide accurate information to support strategic decision making about your workforce – from the centralised database, module integration, workflow and management reporting to timesheets and award interpretation. The company was established in 1991 and is headquartered in Christchurch. PayGlobal is locally built for the Australian and New Zealand marketplace and its software pays over half a million employees.
The Warehouse (NZ), Vodafone, Trademe
SAP HCM (on-premise) is the leading HRIS used by many of the largest (and smallest) organisations around the world. Functionality is available for all core HR and Payroll processes as well as employee and manager self service through your preferred portal as well as a full range of Talent Management modules and HCM Apps for mobile devices.
Allied Mills, Australia Post, CBH Group, CSR, Hancock Coal, Linfox, Mackay Sugar, Parmalat, Queensland Cotton, Queensland Nickel, RCR Tomlinson, Sedgman, United Group Limited, Super Retail Group, PanAust, Northparkes Mines, Vemco, Mammoet
SilkRoad is a leading global provider of cloud-based talent management software. The award-winning SilkRoad Life Suite is an integrated set of employer-branded solutions that power businesses, with solutions for recruitment, on boarding, performance and learning. The Life Suite is ideally suited for any business because of its unique and open "start anywhere" architecture – implement the complete suite or begin with one solution and add more functionality when it is needed.
University of Auckland, TVNZ, AA Insurance, Frucor, Hawkins Construction, Z Energy, NZX, Statistics NZ, Ministry of the Environment, Chorus, University of Otago, RadioNetwork, Environment Canterbury, Dairy NZ, TrustPower
SuccessFactors is a solution for businesses that want rapid, low cost access to the best HCM software available on a subscription basis.
SuccessFactors covers the full employee lifecycle, from Talent Acquisition to Onboarding, Administration, Payroll, Talent Development, Succession planning, Analytics and Workforce Planning. It includes Jam (a collaboration tool) and social media integration, as well as seamless access on mobile devices.
CSM, Daiichi Sankyo, Lazada, OSI Systems, PanAust, RPG, Tan Chong Motors