Published on the 19/09/2017 | Written by iStart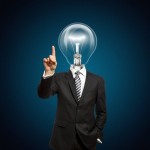 Each year iStart publishes the BI & Analytics Buyer's Guide providing comparison and evaluation of the leading business intelligence, big data and analytics vendors and their products, along with local A/NZ reseller or implementation partner contact details…
Insightsoftware is a reporting and BI solution which was made for Dynamics ERP – we work directly with Microsoft. Insightsoftware is tested and repeatedly implemented with AX, NAV and GP to work right out of the box with pre-built reports, dashboards, cubes, automated data warehousing and an intuitive design. Jet offers Reporting, business Analytics, Mobile, Collaboration and Sharing. The Jet data Manager is a world Data Automation platform allowing you to combine almost any data-source.
Beef & Lamb NZ, European Motor Distributors, Mercedes NZ, Amnesty International, Sacred Hill, Loyalty NZ
Power BI is a SaaS offering that enables anyone and everyone to easily connect to any of their data, create live dashboards and reports, and explore data through interactive visualisations at any time. With Power BI, you can make all of your data viewable in a single location, regardless of where the data resides, enabling a consolidated view of business operations.
Wintec, Johnson Controls, Real Madrid, NHS, Docusign, Lotus F1, Metro Bank, Rockwell Automation
Telecom, Mighty River Power, Frucor, Sky Television, Fisher & Paykel Finance, Mitre 10, Auckland Council, Auckland Transport, Southern Cross, Vodafone, AMP, ADHB, Prolife Foods, Toll, Carter Holt Harvey, DuluxGroup, HBDHB, Waikato DHB, Sky City, Goodman Fielder, Farmers.
QlikView is used by a wide variety of customers across regions, industries, functions, and systems.
Good Health NZ, RTL Roadsigns, Vynco NZ, Mazda NZ, Avanti Finance NZ, Amcor Australasia, Avnet Technolgy Solutions Australia, Integrated Logistics Australia
Yellowfin is a highly intuitive 100 percent web-based reporting and analytics solution. Yellowfin is a leader in mobile, collaborative and embedded BI, as well as location intelligence and data visualisation.
Asahi, John Lewis, Kollaras, MediaCo, Honda france, Dickey's BBQ, Summit Innovations, Cisco, NHS, APHRA
API Consumer Brands, Bivouac – Outdoor Holdings, Presbyterian Support
A comprehensive data discovery, data modelling and data warehouse and big data automation platform.
Tesco, ASB, Auckland Council, ADHB, Abano Healthcare, Lotto, Fonterra, Xero, Macquarie University, Charles Darwin University, Australia Post.
NOW CONSULTING//
Matt Bartley, GM Sales & Marketing
NZ: +64 21 817 059
www.wherescape.com
Mindfull
Ben Schofield, Chief Sales Officer
NZ:+64 21 242 9498
Montage
Tony Millar, CEO,
NZ:+64 21 1902 571
MIP
Steve Hitchman, Group Managing Director
AU:+61 411 874 113