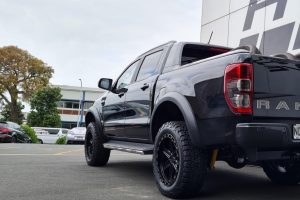 AT A GLANCE
INDUSTRY
BUSINESS OBJECTIVE
Digitise a very manual retail experience
Use technology to create continuous improvement
Build a strategic partnership with a software vendor
SOLUTION
N2 ERP from First Software
BUSINESS BENEFITS
Deliver customers a unique online retail experience
Expand nationally without investing in physical sites
Reduce cost-to-service for supplies
FOR MORE INFORMATION
First Software
W: www.firstsoftware.co.nz
E: stewart@firstsoftware.co.nz
T: +64 9 573 2648
Specialist e-commerce software enables digital-first strategy…
Hyper Drive and First Software: Why great software was quite literally, just the beginning
While it has its roots as an old-fashioned retail outlet, Auckland-headquartered rubber and car accessories specialist Hyper Drive today provides tyres and other automotive essentials for customers anywhere in New Zealand yet doesn't maintain an extensive branch network.
"N2 is key to our business. It runs the engine inside, and the results we've achieved come back to the relationship"
The secret to its scalable business is a smart idea: customers order their tyres online, someone shows up and fits them, or you nip down to the local rubber shop and have them installed there. That idea has been brought to life with First Software's powerful N2 enterprise resource planning solution – but more than a system, First Software has proven itself a pivotal partner to Hyper Drive over the course of more than a decade.
Hyper Drive is a 100% New Zealand-owned automotive destination specialising in car tyres, wheels, audio, tinting and roof racks. Founded in 2001, the company has supplied and fitted tyres for thousands of satisfied customers. With a retail superstore based in Penrose, Auckland, all products are either fitted and installed onsite (including car tyres, wheels, audio, tinting and roof racks) or via a mobile van service, while customers outside the Auckland are visited by Authorised Installers who fit wheels and tyres purchased online. Customers can also call in at any of 200 partner locations throughout New Zealand, where their online tyre purchases are delivered for installation.
Situation
The tyre business is more complex than meets the eye and it is also extremely competitive. There are thousands of different sizes and specifications of tyres available for the many makes, models and wheel configurations on New Zealand's roads, and no shortage of retailers looking to supply them.
Simon Furness, Hyper Drive managing director, says the traditional way of selling tyres involves a lot of paperwork. "You'd literally page through catalogues, finding the right sizes for any particular vehicle, get on the phone to the supplier, and order them in."
This is still how most tyre shops work, he notes. It's also how Hyper Drive once did it – until it introduced First Software's N2 more than a decade ago. "With Hyper Drive, we sort of evolved with the internet as it became a viable channel, with the guidance and support of First Software."
In fact, he says, "Doing a website wasn't a plan 20 years ago, but we followed where the market was going and now technology has enabled it. And a key part of that evolution is First Software; we've worked together for over 10 years and have grown up together, developing ideas, features and solutions in a lasting relationship which is about how we can make each other's businesses better."
Solution
What Furness describes as simply 'doing a website' has a lot more going on behind the scenes.
In addition to the website, which serves as the shop front for most Hyper Drive customers, First Software provides multiple N2 ERP modules including eCommerce Engine, Purchasing, Sales Order, B2B online, Warehousing, Complex Freight Calculations, Marketplace Integration, Forecasting and Customer/Supplier Integration. It also provides fully integrated Point of Sale for the Auckland retail outlet.
However, while these are standard modules, the close partnership has delivered multiple customisations, including multiple integrations with suppliers and data providers. These integrations pull data from various sources, so on entry of a vehicle number plate, tyre information is almost instantly presented, making selection fast, simple and convenient. The system is so comprehensive it shows literally every tyre available in New Zealand to fit any specific car, along with the price. With the selection made, customers can have the tyres shipped to their nearest participating rubber shop for fitting, or a Hyper Drive mobile van visits, fitting the tyres at home or the office.
N2 ERP handles the entire process seamlessly, from the website order to alerting the selected fitter, ordering and dispatching the goods, and closing the loop once the tyres or other products are delivered.
Results
Furness says the software and the ideas which flow between First and Hyper Drive have enabled the business to scale far beyond a local automotive accessories shop. "N2 is key to our business. It runs the engine inside, and the results we've achieved come back to the relationship, being able to have an idea and quickly turn it into reality. You can't do that without face-to-face engagement with people who know our business so well that they deliver what we need and more. The retained intellectual property is enormously valuable."
It's not only what First Software can deliver which is important, but also what it doesn't. This isn't an oxymoron, explains Furness. "Software development is expensive. It is easy to waste money going in the wrong direction, where you can spend a lot for very little gain. At the same time, we know R&D is essential in keeping ahead of our many competitors."
In this regard, he says First has performed for Hyper Drive, delivering features like a newly released Dealer Portal (allowing bulk orders by fleet managers), the capability to handle puncture repairs, and multiple bespoke integrations with suppliers. "You're just not going to get that at a reasonable cost or even at all from any of the big international vendors as a small or medium New Zealand business."
What the relationship boils down to, Furness says, is full support for Hyper Drive's business and business model. "For us, it's a key part in being the best possible customer to our suppliers, so if there are any issues, we are top of mind. And it is a key part in Hyper Drive, in turn, being the best supplier to our customers, consistently delivering convenience and a great price."
There's one final element to which Furness draws attention. "It does help that First Software are car enthusiasts. It makes explaining wheels to a software developer much easier!" he concludes.
FURTHER READING
About This Vendor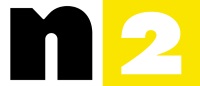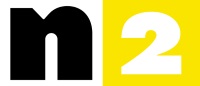 More Case Studies

N2 ERP provides big assist…

Recreational equipment supplier has n2 ERP at its core…

Systems experiment turns into cash cow…

RWC and America's Cup retailer has found the perfect partner in First Software's n2…


Snowcentre implements n2 ERP, moves into the modern world…