AT A GLANCE
INDUSTRY
BUSINESS OBJECTIVE
Accelerated reporting
Elimination of manual tasks and spreadsheets
Consistent, accurate delivery of information to managers and directors
Eased compliance with statutory obligations.
SOLUTION
BUSINESS BENEFITS
Rapid results from implementation
Substantial cost reductions
Flexible, wide ranging reports
Simplified, rapid reporting capability.
FOR MORE INFORMATION
JET REPORTS
W: www.jetreports.com/
Australia
E: enquiries@jetreports.com.au
T: 1300 662 649
New Zealand
E: enquiries@jetreports.co.nz
T: +64 4 473 7137
For any business, accurate financial reporting provides the basis on which to make decisions and track performance over time…
It can also present a considerable headache for busy accounting staff, which is why Beef + Lamb New Zealand has welcomed the automation capabilities of Jet Reports into its organisation. With this software, it has reduced what were once almost continuous tasks down to a matter of hours and even minutes.
Beef + Lamb New Zealand Ltd (BLNZ) is the farmer-owned industry organisation representing New Zealand's sheep and beef farmers. It invests farmer levies in programmes to grow the sheep and beef industry to provide sustainable returns now and for future generations. With the key programmes of Farm, Market, People and Information, the organisation delivers innovative tools and services to help make informed decisions on the farm, maintain market access and open new opportunities for farmers and improve the farming systems of New Zealand's sheep and beef sector.
Situation
Julie Muller, finance manager at BLNZ, says Jet Reports is used for all monthly reporting to company managers, of which there are around 30 individuals. "They are provided with reports with forecasts, statutory and board reports, so it is quite extensive, and we use Jet to do payment registers, fixed asset registers and more. We pretty much rely on it to do everything."
Prior to Jet, explained Muller, the large amount of reporting performed by the finance team was largely done manually. "Around three years ago, we were spending days and days on the reporting every month. It would require exporting data from the financial management system, loading it into Excel, formatting it then running macros. If something changed in the general ledger, you'd have to do that whole process again."
It was, she confirms, a tedious way to spend time; what's more, as is the case with manual processes, it was error prone. "The monthly reporting cycle was taking ages and it should not be the be all and end all of the accounting team's work. In some months, the cycle was stretching all the way to the 19th day; you'd finish only to have to start all over again."
Solution
The company realised there had to be a better way, so it tested the market. Muller says it received two recommendations from the provider of its financial management solution. "We have quite specific requirements and we were adamant that the selected solution should do just what we wanted."
And that, she explains, was software which would make the process easier and faster, without further complicating the situation. "In our view, that meant doing nothing more than importing the budgets then getting real time updates."
One of the solutions put forward was Jet Reports – and Muller says the company realised it was on to a winner. "We had a look and, honestly, it is the best thing we ever did."
Results
What sparked this response from Muller is the flexibility and performance of Jet Reports, as she goes on to explain. "When we went to Dynamics NAV, some reports could only be produced by Developers, driving up the cost substantially. For example, standard NAV at the time didn't have depreciation reports available that were necessary for audit purposes nor tax purposes. With Jet, it does it all, including that report which once cost so much money. You don't need to pay anything further to get any and all the reports you need. You can pull what you want into the report, analyse and get the information you want, presented in the way required."
If that sounds advantageous, just how long does it take to get the solution in place? "It's pretty quick; a couple of weeks, including training. Our requirements are quite complex and while we could get stuck in and write basic reports ourselves, we did need assistance from Jet's local representative to get the more detailed reports designed."
Thanks to Jet Reports, Muller says her team has a lot more time available to focus on the many other tasks which occupy a finance department. "We've been freed from sitting there and trying to get information out of the finance system. It's really good."
In fact, so much additional time is available that her team has taken on the accounting for three other companies while reducing headcount by two people. "I'd say we need 30 to 40 percent less time to get our work done all thanks to Jet. Fixed assets, for example, used to take half a day – now Jet does that automatically. That's amazing. I'd say its paid for itself within a year. I don't say this lightly, but I would thoroughly recommend it."
FURTHER READING
About This Vendor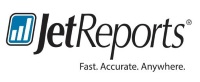 More Case Studies


European Motor Distributors implements Jet Enterprise for operational intelligence…

A wholesale distributor of hunting and fishing equipment, Kinsey's Archery has served thousands of customers for over 50 years…

Westons Cider, an award-winning cider producer based in Herefordshire, England, was searching for reporting flexibility and in-depth profitability analysis for their growing business…

Global human rights organisation Amnesty International was dealing with an outdated reporting system and needed to upgrade but the results went far beyond simple reporting...

When financial reporting at Fly Buys operator Loyalty New Zealand outgrew its spreadsheet it needed to be replaced – and Jet Reports provided the answer - and the payback…