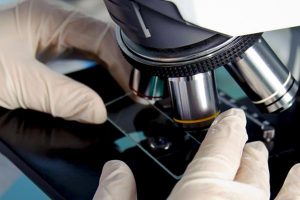 AT A GLANCE
Environmental consulting services
BUSINESS OBJECTIVE
Streamline report generation process
Support cloud environment
SOLUTION
Fuji Xerox Smart Work Gateway
PDF solution
Electronic signatures
BUSINESS BENEFITS
Saved 30 hours admin time a week by simplifying report generation process
Eliminated need to scan 150-200 reports every week
Enabled creation of better quality customer-ready PDFs
Bypassed manual signature requirement
Scan are saved directly to, and can be directly printed from Dropbox
Streamlined the accounts receivable process by allowing the report and invoice to be emailed at the same time
FOR MORE INFORMATION
FUJIFILM Business Innovation
W: FUJIFILM Business Innovation
New Zealand
E: kevin.ptak.pc@fujifilm.com
T: +64 21 275 4321
The introduction of Dropbox has cut down the number of processes, giving us more time to spend on other tasks including accounts…
Environmental Services (CES) started as a government testing laboratory in the 1970s, but was privatised in late 1996.
CES is an IANZ Accredited laboratory offering asbestos analytical and environmental consulting. It provides professional and recognised best practice services to homeowners, commercial property owners, businesses and corporations.
100% Kiwi owned and operated, CES is located in the Callaghan Institute Science Campus in Gracefield, Lower Hutt.
Smart thinking, great results
The company has 15 staff including a two-person office administration team, and is growing. All CES business documentation is stored in Dropbox (a leading cloud-based collaboration and storage platform).
When the time came to upgrade their office multifunction device (MFD), CES turned to Fuji Xerox New Zealand. Wanting to improve productivity, they chose a new 8th generation Fuji Xerox ApeosPort VI C2271, which utilises the Smart Work Gateway (SWG) concept. SWG saves users time by scanning directly from their devices to any of the world's most popular cloud storage providers – including Dropbox.
Some smart thinking by their Fuji Xerox business consultant meant CES saved some serious admin time and effort on their document handling.
"Getting the invoice at the same time as their report prompts a lot more people to pay their invoices straight away."
Taking the effort out of some heavy duty reporting
The busy admin team manages the accounts payable and receivable processing, as well as helping to generate 150-200 customer-commissioned reports every week from the information in CES's Microsoft Access database. The report generation process was time-intensive and tedious.
"Once a report was ready we printed it out on our letterhead, got it signed, then scanned it into a folder. It just took forever," says Jade Te Kira, CES Administrator.
The Fuji Xerox business consultant suggested turning the reports into CES branded PDFs, straight from the Access database. By installing a PDF solution on the CES network, reports (or any documents for that matter) can now be printed directly to PDF format. This cut out several steps for the admin team.
"Now we don't have to print or scan them anymore," says Jade. "The consultant also set up electronic signatures for us, so we don't have to get everybody to sign each report, we can just apply the signature. Once the report has been approved by the analyst, we email clients their report from our PCs. It probably saves us 5-10 minutes on each report and produces a better quality PDF document."
This simple document process improvement has saved CES up to 30 hours a week in administration time, freeing up more time to spend on other tasks including accounts.
Cloud made easy
When setting up CES's new PDF software, the Fuji Xerox business consultant noticed a constant flow of Dropbox notifications as documents were uploaded, downloaded and synchronised. The CES team agreed to a demonstration of Smart Work Gateway, where they were shown how to save documents directly to Dropbox through the Cloud Services Hub. With a quick tutorial, they learned to search for documents from the MFD and print directly from Dropbox.
CES were so impressed that they signed up for the additional software the very next day.
The business consultant also set up a simple PIN login, saving the Cloud Service Hub connection credentials within the application. When a user walks up to the MFD they enter the four-digit PIN on the touch screen, then select the Cloud Service Hub icon, which takes them straight to the interface. It's then a simple matter to select the directory they want to put the file in, load and name the document, and press the scan button to upload it to Dropbox. Documents can also be scanned directly to email.
Smoother invoicing, better cashflow
The introduction of PDFs helped streamline the accounts receivable process as well. CES previously mailed their customers a hardcopy report, followed by an invoice. It was simply too time-consuming to scan the documents, match them up and send them together.
"Now we email our customers the report and invoice at the same time. We just attach the electronic files for each directly from Dropbox," says Jade. As well as cutting down on the number of processes, it's changed how quickly CES is paid. "Getting the invoice at the same time as their report prompts a lot more people to pay their invoices straight away, which is always helpful!"
Source: This article was originally sourced from FUJIFILM Business Innovation
FURTHER READING
About This Vendor
More Case Studies

Automation transforms AP function…

Reduced manual data entry, faster processing, greater visibility and less 'taxing' on their staff is just the beginning…
Visibility of procurement and payments delivers compliance and fraud prevention…

Back-office automation saves hundreds of hours and contains costs…

Fuji Xerox delivered a Robotic Centre of Excellence, giving the company the ability to deploy software robots for data processing…