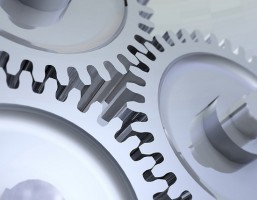 AT A GLANCE
THE COMPANY
Based in Christchurch with plants in Australia and USA, the company has grown from 5 to 65 Christchurch-based staff since it was founded in 1989 and has continued to grow rapidly in recent years. There are a further 45 staff working overseas at the time of writing.
Provides centrifuge decanters, separators and ancillary equipment to food processing, rendering and oil exploration industries, with products now sold in most corners of the world, including USA, Australia, Canada, Pakistan, Japan, Mexico, Russia, Saudi Arabia, Columbia and Brazil, to name a few.
THE NEED
Gain much closer visibility into all processes to improve cost control, planning and use of resources in order to stay ahead in a highly competitive global market.
Ensure that intellectual property, designs and processes that lived inside employees' heads was brought together on a single platform.
THE ABEL SOLUTION
Production and planning run by Abel with cost targets assigned to every job and an automated flow of information through scheduling and raw materials re-ordering making for efficient management of the factory floor and of the raw materials flow.
All intellectual property on a single platform
All inventory, Planning and Scheduling, intercompany ordering and financials across businesses in New Zealand, Australia and USA on a single platform supporting different countries' tax and accounting requirements and providing currency conversion automatically
THE BENEFITS
Cost savings and increased capacity to grow from radically improved visibility over costing, ordering and job quotation
Time savings immediately reduced one administrative role, and several data entry roles have been converted into more valuable business performance analysis roles
Abel has responded to every demand so far placed on it and has met specific GTech Bellmor requirements
It's easy to switch on new functionality within Abel as required
Low cost of entry helped by Abel's licensing model and easy adoption of existing hardware
Abel makes it easy to run offices in multiple countries, managing accounting differences and currency conversion
The system stays running fast irrespective of the amount of data
FOR MORE INFORMATION
ABEL SOFTWARE
W: www.abelsoftware.com
Australia
E: janem@abelsoftware.com
T: +61 2 9888 3355
New Zealand
E: janem@abelsoftware.com
T: +64 9 442 4603
Global high-tech equipment manufacturer says Abel is the best ERP it has seen, supporting success in a fiercely competitive market…
A photo of a racing car taking a corner at speed catches your eye in GTech Bellmor general manager Geoff Carston's office. It is a souvenir of founder Kevin Bell's New Zealand Touring Car Championship days. Judging from the company's growth, they haven't slowed down too much since.
Operating from a 2600 square metre manufacturing plant in Belfast, Christchurch, the company began in 1989 supplying equipment to the New Zealand meat rendering industry. Largely through word-of-mouth and the drive of founders, Kevin Bell and Sarah Morgan, it now provides sophisticated machinery to the food processing, meat and fish rendering and oil exploration industries around the world.
Most days of the week, and often via the nearby Christchurch airport, raw materials arrive from around the world and are converted into the components of high-value centrifuges. The food, meat and fishing industries are still core customers, but most growth in recent years has come from new oil-drilling technology – the ability to recycle drilling mud offers big savings in costs, significantly reduces environmental damage and allows for rapid turnaround from drill site to drill site.
Remote from many of its suppliers and customers, the company needs to stay sharp to compete. Decanters and separators, generating 3000-plus Gs, are designed and built to near-aircraft engine tolerances in their Christchurch factory. When they came to investing in a new ERP system, GTech Bellmor wanted a management system that could perform at the top of its field.
While their legacy system still worked, too much business knowledge and intellectual property stayed locked inside people's heads and cost analyses required trawling individual jobs. The management team sought presentations from four international suppliers, and Carston still sounds freshly impressed with how Abel stood out from the rest.
"I call Abel a genuine 21st century solution. Its ability to meet virtually every possible request is quite unique," he says.
Abel now holds all equipment designs on a single platform and manages all production and related processes in one integrated solution, with a real-time general ledger giving the latest financial data.
Previously done individually, it is now much easier to create the custom bills of materials (BOMs) needed to build large, complex one-off machines. Costings and quotations can be produced quickly and accurately. Large machines can have a lengthy build time, creating challenges for scheduling and for raw materials ordering. Abel's BOMs include labour and machine times, which flow through to scheduling and automatically inform the materials re-ordering processes, leading to efficient management of the factory floor and of the raw materials flow.
Touch screens on the factory floor show job status, capture timesheet data and give an up-to-the-minute picture of every job's progress. Abel makes it easy to understand the profitability of jobs or parts of jobs, enabling continual improvement and management of labour, materials and machine costs.
"Changing other vendor's systems to match our requirements was always going to be a challenge, but Abel let us do what we wanted, and we could configure Abel to suit our needs," explains Carston.
GTech Bellmor liked Abel's flexibility, the very low investment in new hardware required, and the fact that Abel's licensing did not need a big up-front payment. Across a highly-skilled New Zealand workforce of 65, GTech Bellmor has been able to shift staff from data entry to real-time performance analysis and process improvement. Now with plants in Australia and the USA, it uses Abel across the Group for automatic currency conversion and running exactly the level of separation between each country's accounting that they desire.
Carston says that even as they load more data the system never slows down. "Abel is unique in its low use of resources, and its adaptability is amazing." What every racing driver wants really: speed but with precision and control.
Source: This article was originally sourced from Abel Software
FURTHER READING
About This Vendor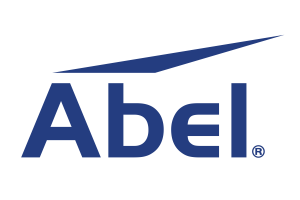 More Case Studies

Crafting efficiency, traceability and flexibility…

When divestment prompted leading NZ dairy solutions provider DTS to transform their systems, they turned to Abel ERP…

The first step for this leading provider of high-tech equipment, GTech Bellmor was to focus on driving efficiency in their front-end processes…


After a mislabelled product exposes a critical business risk, a leading pasta manufacturer needed to safeguard its fast-growing business…

Devex Systems wanted a system that could power their complex business functions…