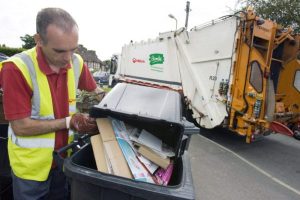 AT A GLANCE

INDUSTRY
BUSINESS OBJECTIVE
Optimised assets across multiple plants with one standardised system
Integrated seamlessly with SAP Financials
Improved decision making with more and better data
Increased transparency and streamlined contractual and regulatory compliance
SOLUTION
Infor Enterprise Asset Management
BUSINESS BENEFITS
Have dramatically improved data capture and data quality
Mobile access to the asset management system
Enabled third-party integration with its customers' systems
FOR MORE INFORMATION
INFOR
W: INFOR
T: +61 2 9021 7100
PARTNER CONTACT
EMDA
W: EMDA
T: +64 9 921 6600 or
T: +64 3 343 0023
E: info@emda.co.nz
Giving Veolia the ability to deliver requirements at short notice and improve their overall processes…
Veolia Australia and New Zealand (Veolia) is a leading provider of environmental solutions across water and wastewater services, industrial cleaning, waste management, and resource recovery and energy services. The company employs more than 4,000 people across 150 locations in ANZ, working with heavy industry, retail, and commercial businesses, governments, and communities. In the water sector, Veolia specialises in the outsourced management of water and wastewater services. It works with local authorities and commercial clients to design, build, own, operate, and maintain their unique assets such as the Gold Coast Desalination Plant.
Veolia can now provide robust outcomes for its clients including improved asset reliability at a lower cost.
Enhancing decision making and achieving efficiencies
Enable quality data
Infor EAM has enabled Veolia to dramatically improve data capture and in turn data quality. With this knowledge, the company has access to valuable information about the assets it manages and maintains. For example, with the Gold Coast Desalination Plant, Veolia knows—at the touch of a button—if it is undertaking the right amount of maintenance or if operational changes are required. For activities that are repetitive, Infor EAM lets Veolia streamline those activities and determine the appropriate level of preventive maintenance needed to reduce any types of breakdowns that might have been highlighted.
Gain a mobile edge
Mobility has played a key role in Veolia's ability to enhance the quality of its data, particularly on site. The company's technicians who work remotely have mobile access to the asset management system anyplace, anytime. They get the functionality they need to access, capture, and manage information from the job site. As a result, they have improved data accuracy, delivered better service, and managed assets more efficiently as technicians can record information as they work and make decisions on the fly.
Reduce costs and mitigate risks
Achieve seamless integration
Apart from automating asset management processes, one of the most important capabilities of Infor EAM at Veolia is third-party integration with its customers' systems. Today, the company has the ability to obtain data from its customers and transfer it back again. It can also add value by analysing the data and providing timely reports. When Veolia began managing the assets of 25 water treatment plants recently, it was able to transfer the data from its customers' systems into Infor EAM and begin work within a short timeframe of just two months – a record for the company. In addition, when Veolia introduced its new SAP Financials system, integration with Infor EAM was seamless. Today, the company has 13 interfaces between the two systems, which is essentially allowing two best-of-breed systems to operate as one. Veolia users can perform procurement tasks directly from Infor EAM without having to access SAP.
Meet contractual obligations and regulatory compliance
By standardising its asset management approach on Infor EAM, Veolia can now provide robust outcomes for its clients including improved asset reliability at a lower cost. What's more, the transparency provided by the system and assured data quality and integrity enable the company to achieve contractual obligations and regulatory compliance much easier than before. Additionally, risk is reduced by eliminating downtime, ensuring reliability, and maximising safety—all functions that are managed with Infor EAM.
Source: This article was originally sourced from Infor
FURTHER READING
About This Vendor
No items found
More Case Studies
Doing business better in real time…

Automotive manufacturer zooms into the industrial cloud…
Seed, fertiliser and garden products company Tui Products has taken back control of complex stockholding by implementing Infor's Warehouse Mobility solution…


Canterbury sheepskin manufacturer's ERP implementation has set it on a firm footing for future generations…


The Australian IVF group spawned a new clinical supplies business that needed new system capabilities, and needed them fast…