Published on the 30/08/2019 | Written by Infor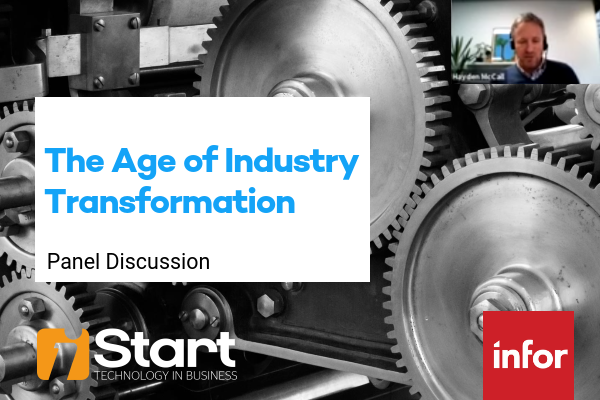 Transformation is on everyone's agenda…
For many, closing the gap between dreams and reality has proved challenging.

Taking the right steps towards your vision takes courage, conviction and drive. It also often reveals foundational gaps that need addressing first.

Join this webinar to learn:
Successful digitalisation strategies
Ways that automation can deliver differentiation
Examples where innovation has failed and why
How to look beyond technology to make progress
Matthew Addley, industry solution strategist at Infor, will make the case for modern enterprise software as a foundational toolset for digital transformation. Our panel will respond with their experiences and perspective.

This webinar is an engaging session.

Speakers:
Matthew Addley – Senior Principal, Industry & Solution Strategy, Infor​. As a strategic technology evangelist with over 25 years of global experience, Matthew has helped create and re-engineer digital strategy across multiple manufacturing, distribution and asset intensive enterprises.  Matthew is a business focused technology professional  with a BSc (Hons) in Computer Science from The University of Manchester – the home of the first stored-program computer.

Brett Perkins – Chief Operations Officer, Cellnet​. Brett brings over 16 years of experience in executive, operational and commercial management roles across supply chain & logistics, ICT, manufacturing, banking and finance. When the choice is to disrupt rather than be disrupted, Brett draws on his skills sewing together people, process and technology learned through a diverse background in ICT development and delivery. He is uniquely positioned to enable organisations to exploit business opportunities digitally.
Derek Lyons – Executive Director, The Practitioners. Derek distils problems to their core components – then identifies ways to solve them. He's direct, detailed and dogged. Having managed large teams within public and private organisations, he understands the complexities and competing agendas that can impact programmes of work.

Thanks to our event sponsor Infor