Published on the 24/06/2021 | Written by Heather Wright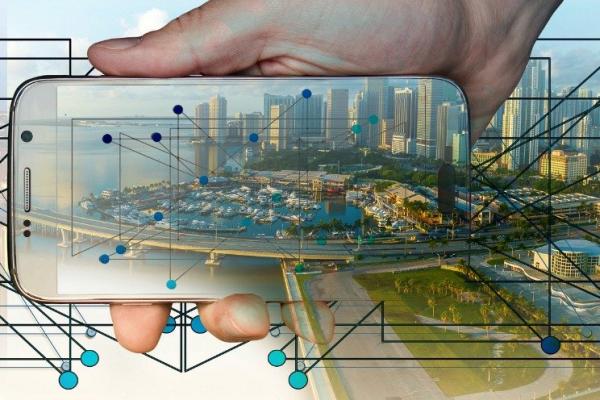 Rankings paint sorry story on both sides of Tasman…
New Zealand has regained its ranking ahead of Australia in the latest IMD World Competitiveness Ranking, but even a two-place increase for New Zealand can't hide some glaring issues.
This year's rankings, from Swiss business school Institute for Management Development (IMD), saw Australia drop four places from 18th to 22nd out of 64 countries – one of just three Asia Pacific countries to drop, alongside Singapore and the Philippines. New Zealand, meanwhile climbed two places from 22 to 20.
The report provides an annual benchmark for the competitiveness and prosperity of countries and includes factors such as economic performance, government efficiency, business efficiency and infrastructure.
"Competitiveness determines how countries, regions and companies manage their competencies to achieve long-term growth, generate jobs and increase welfare," says Arturo Bris, director of the World Competitiveness Center.
"We will need to be a lot more dynamic, innovative and open up new markets for new goods and services."
"Competitiveness is therefore a way towards progress that does not result in winners and losers – when two countries compete, both are better off."
A separate IMD ranking of just the digital competitiveness aspect, released earlier this year, painted a much less favourable picture for New Zealand.
That report shows New Zealand has dropped from 10th to 22nd out of 63 in just five years, dragged down by dismal rankings on digital/technological skills – ranked as one of New Zealand's biggest weaknesses – at 50 out of 63. Employee training (56) and business agility don't fare much better, with business agility down from 14 in 2016 to a measly 46 in 2020. Australia, in comparison has seen its digital ranking drop from 14 to 15 since 2016 and its Asia Pacific spot drop to five from four.
The newly released World Competitiveness Ranking continues the theme.
NZ's economic performance might be up, but still leaves us in the middle of the pack, ranked 32nd out of 63 – way behind Australia's ranking of 19. Technological infrastructure sees us in the bottom half of the pack, and as for our productivity and efficiency, well that continues to be dismal at 46.
But if Australia's looking better on the economic performance, the overall report isn't all roses for the country, quite the reverse in fact, revealing Australia's worst result in 25 years.
Jarrod Ball, chief economist for the Committee for Economic Development of Australia (CEDA), warns that despite early success in managing the pandemic and recent strong economic recovery, Australia can't waste time 'getting match-fit for the post pandemic era'.
"The rankings show business will need to do a lot of the heavy lifting, with business efficiency leading Australia's slide in the rankings, driven by a lacklustre 58th place for management practices," Ball says.
Australia slid from 21 to 34 on overall business efficiency. New Zealand on the other hand climbed from 30 to 22.
Australia is also among the lowest-ranked of 64 countries on company agility, entrepreneurship, customer satisfaction and credibility of managers.
"But it is not just our management practices that are deteriorating," Ball says. "Our heavy reliance on mineral resources and a narrow set of markets sees us rank in the 50s for our export sophistication.
"We will need to be a lot more dynamic, innovative and open up new markets for new goods and services in future to deliver another generation of solid economic growth, jobs and rising incomes."
Australia slipped 11 places on technological infrastructure and ranked just 44th for ICT services exports this year.
Ball says that highlights the need to lift our game on the digitisation of the economy.
Governments too, much play their part better with Australia's tax regime called out as a drag on competitiveness, ranking 54th and 57th respectively for corporate and personal income tax burdens.
There's some good news too, though, with the report highlighting some areas of positivity for Australia including improvements in high tech exports and workforce productivity.
Across in New Zealand improved digital transformation in companies, increased use of big data and analytics and improving digital/technological skills are among the improvements listed. On the negatives list are the government deficit and total general government debt, low exports of commercial services and low patent applications per capita and our immigration laws and long-term growth in employment. Workforce productivity continues to languish – New Zealand is ranked 46th for productivity and efficiency, with the 'overall low levels of labour productivity' flagged as a key challenge for 2021.
So which countries are getting things right?
The IMD World Competitiveness 2021 rankings show Switzerland claiming first spot overall (up from third last year), followed by Sweden – also a big climber, up from six last year – Denmark, the Netherlands and Singapore – down from first place last year on the back of problems with job loses, lack of productivity and the economic impact of the pandemic.
The IMD says innovation and digitalisation of the economy, along with welfare benefits and social cohesion are key to economic performance in this year's rankings.
"Furthermore, the private sector in high-ranking economies has not only been fundamental to sustaining productivity levels and access to finance but also in strengthening the labour market through, for example, maintaining high levels of staff motivation and providing skill development opportunities for the workforce.
"Motivation and further skills have facilitated the transition to a more digitalised workforce."