Published on the 15/10/2020 | Written by Heather Wright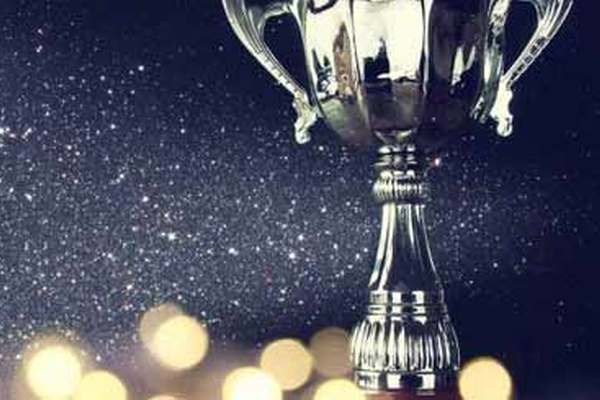 And the winners are…
Australian non-bank lender GetCapital and New Zealander's Inland Revenue have been the big winners at this year's IDC Australia and New Zealand Digital Transformation awards, each scooping two awards.
The awards also saw New Zealand's Mark Denvir, director of ICT for Auckland Council, take home the only individual award, for DX Leader of the year, while Kiwi supermarket chain Countdown – a subsidiary of Australia's Woolworths – took out the overall Digital Transformer Award.
"The awards celebrate the tech-enabled resilience of enterprises as they reimagine their business in the new normal."
The annual celebration of digitisation in business handed out nine awards to organisations and individuals at the virtual DX Summit and Awards this week.
Get Capital took home the overall award for Digital Disruptor of the Year, as well as the award for Omni Experience Innovator. The company's Shift Payments platform, an 'integral' part of the company's wider redesign, is simplifying the use of trade credits. It allows GetCapital to act as an intermediary between suppliers and their buyers which conduct business using trade credits. Suppliers are paid on the spot, with buyers paying GetCapital later, removing 'potential friction caused by trade terms from the business relationship'.
New Zealand's Inland Revenue took home awards for Information Visionary and Operating Model Master, for a multistage digital transformation which includes its new Start technology platform integrating tax and social policy products in what Inland Revenue claims is a world first.
The Talent Accelerator award, 'for leveraging digital interactions and collaboration, connections, relationships and tools in the workplace' to optimise productivity and flexibility of internal and external employees went to New South Wales Police Force.
Its winning work – which saw it beat out Taronga Conservation Society Australia and New Zealand's Counties Manukau Health – saw it combining 200 disparate processes and systems in its BluePortal digital platform. The platform also captures new data in forms which can be easily reported and analysed, and has been used to manage work volumes, asset utilisation, identify training issues and lessen employees' repeated exposure to traumatic events.
Better data usage is also a key feature another winning submission, with Newcrest Mining winning DX Gamechanger for its use of a digital platform to collect and mobilise data, as well as advanced analytics, AI and data science. One of the world's largest gold mining companies, Newcrest Mining has implemented an IoT edge platform and machine learning at their largest underground mine in central NSW. The platform monitors and manages crushed ore bin levels using near-real time data and achieved ROI within three months.
Rounding out the award winners was the City of Port Phillip, Film Fest, which won the 2020 Special Award for Resiliency – an award recognising the additional challenges thrown at businesses by Covid-19 and organisation's abilities to adapt and respond to those challenges.
City of Port Phillip, which runs the annual St Kilda Film Festival, pivoted the festival to an online offering. Using the Umbraco open source .Net based content management system and Azure cloud, the festival was delivered to 47,000 viewers, with COPP planning for a more hybrid format future events.
Meanwhile, Denvir's award for DX Leader, comes on the back of his management of an ICT team supporting more than 10,000 devices across 300 locations.
Other finalists in the category were Monash University general manager digital, Josh Teichman; Michael Snell, service strategy general manager for Airservices Australia, and Countdown New Zealand general manager digital, Sally Copland.
Tehmasp Parekh, IDC Australia and New Zealand managing director, says the Covid-19 pandemic has underscored the importance of digital transformation in the eyes of CEOs across all industries.
"With a recession hitting us, CEOs are at a decision point – to follow the same course of cost cutting as all previous recessions have dictated, or to flatten their own organisation's recessionary curve by leveraging technology," he says.
"IDC's DX Awards celebrate the tech-enabled resilience of enterprises as they reimagine their business in the new normal.
"This year's best-in-class have been chosen as DX champions for being able to successfully implement digital initiatives that address the CEO's agenda on meeting new customer requirements, developing new capabilities, ensuring new critical infrastructure and participating in new industry ecosystems."
The award winners will now represent Australia and New Zealand in the regional awards. Winners for those awards will be announced later this month.
The full list of winners is:
GetCapital – Shift Payments
2020 Digital Disruptor for Australia and New Zealand
2020 Omni Experience Innovator for Australia and New Zealand
New Zealand Inland Revenue
2020 Information Visionary for Australia and New Zealand
2020 Operating Model Master for Australia and New Zealand
Countdown
2020 Digital Transformer for Australia and New Zealand
Mark Denvir, Director ICT, Auckland Council 
2020 DX Leader for Australia and New Zealand
New South Wales Police Force
2020 Talent Accelerator for Australia and New Zealand
Newcrest Mining – Data Science Platform for Optimising Mining Process
2020 DX Gamechanger for Australia and New Zealand
City of Port Phillip – Film Fest
2020 Special Award for Resiliency for Australia and New Zealand