Published on the 27/01/2022 | Written by Heather Wright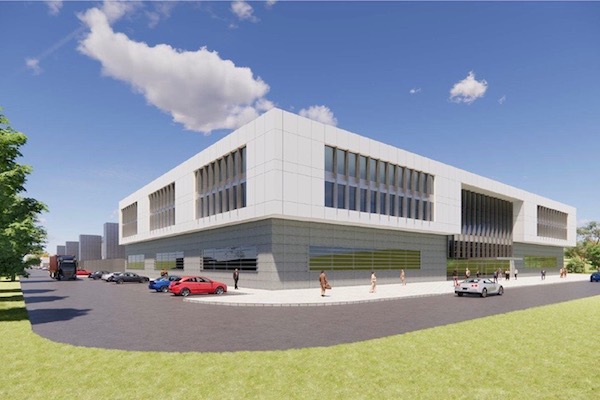 There's big money in them there data centres…
DCI Data Centers has followed in the footsteps of Microsoft and AWS in announcing big data centre plans for New Zealand – in this case the development of what it says will be one of New Zealand's largest data centres.
DCI, which is a Brookfield Asset Management portfolio company, already has one data centre underway in New Zealand as it builds out its A/NZ offerings, and says the addition of a second data centre will provide a combined economic value exceeding NZ$1.4 billion over the life of the projects, creating more than 300 jobs during construction and 500 IT and telecommunications once the sites are operational. It's a combined investment of more than $600 million for DCI.
The company already has data centres in Sydney and Adelaide, with sites in development in Sydney and Darwin, along with two in Adelaide under construction. 
"The need for reliable, local cloud delivery will become increasingly business critical."
The first data centre – with the typical, imaginative name of DCI AKL01 – was announced in June 2021 when DCI gained Overseas Investment Office clearance to purchase land, and is already under construction in Auckland. DCI says it's already fully leased and will be ready for service early next year.
DCI AKL02 will be built on a five hectare site in north Auckland, believed to be Albany/Rosedale, starting mid-2022.
Malcolm Roe, DCI Data Centers chief executive, says the second data centre – a 40MW facility – will help meet strong demand and address 'a critical capacity gap in the area'.
The company claims the new centre will be Auckland's largest data centre and one of New Zealand's largest. 
That's fighting talk with both Microsoft and Amazon, who along with Google are the biggest of the hyper scale cloud providers globally, building their own data centres in New Zealand. 
Microsoft's $100 million-plus data centres – of which there are three planned – were announced in 2020 and have Fonterra as a key customer, while Amazon announced late last year that it was building a new cloud region – also comprising at least three data centre zones – in New Zealand. At the time Amazon said it would be investing $7.5 billion locally over the next 15 years, creating 1,000 jobs and adding $10.8 billion to New Zealand's GDP over the 15 years. 
Infratil owned Canberra Data Centres is also building two data centres in Auckland – Auckland Campus 1 in Silverdale and Auckland Campus 2 in Hobsonville, with 13MW and 10MW of power respectively. Those two data centres are have a cost of $300 million-plus.
Auckland's northwest is prime location for data centres, with land having opened up for development, plus its proximity to international fibre cables and the country's largest internet peering exchange.
Spark, meanwhile, is expanding its Takanini data centre, adding around 10MW additional capacity at the facility, a move which will make it the largest in New Zealand, at least for now. 
But it's not just Auckland reaping the cloud benefits, with Datagrid – founded by Callplus founder Malcolm Dick and Hawaiki Cable's Remi Galasso –  planning a 60MW facility near Invercargill and UK-based Lake Parime planning a 10MW data centre near Clyde.
The Datagrid facility is capitalising on the closure of Tiwai Point at the end of 2024, which will leave a surplus of energy from the Manapouri hydropower scheme.
Arizton Advisory and Intelligence says the data centre market is expected to grow at a CAGR of 4.5 percent between 2021 and 2026 to hit US$251 billion as cloud based services and IoT drive demand. 
Already growing quickly, the cloud market boomed with a surge in work from home during the pandemic. 
Roe says the two DCI facilities 'will deliver the infrastructure required for Kiwis to access the best internet-based services, at high speed and competitive prices, while ensuring a vibrant and competitive local cloud services market and the sovereignty of New Zealand citizen's data'.
That sovereignty of data has long been touted as a big selling point – and indeed was a disincentive to going cloud several years ago.
However, Nick Mulcahy, Accenture head of technology, told iStart recently that it was less of an issue now, particularly for commercial business. 
"Most of that discussion has now gone away," he says. "But local centres will definitely help with the government sector in just clearing away any last remnants of worry about where data is residing and who has access to it, etc."
He says a key selling point for local centres is taking away any final latency questions. 
"I think Azure and AWS' moves were more a natural progression, rather than the cloud guys going 'we have to get our cloud centres here because we're not seeing enough demand'."
Roe says: "As organisations adopt cloud technologies to automate digital processes and simplify their IT operations, the need for reliable, local cloud delivery will become increasingly business critical."
He says the Kiwi data centres will be run 'from 100 percent renewable sources' and set industry leading benchmarks for water and energy efficiency.