Published on the 04/11/2021 | Written by Heather Wright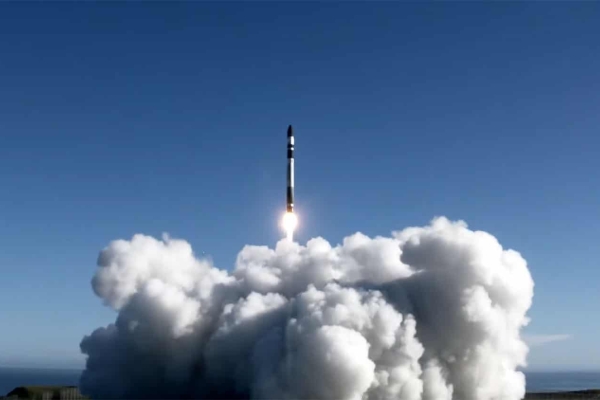 Revenues, profitability up, as companies urged to think big…
Kiwi companies are embracing Peter Beck's mantra of going big, with the first full year operating with Covid seeing the New Zealand tech sector reaching record highs and export revenue topping $10 billion for the first time.
The 17th annual Technology Investment Network (TIN) Report, launched this week, shows a return to double digit growth – 11.5 percent to $13.9 billion – taking revenue growth for the year to $1.4 billion, once again breaking the $1 billion barrier after a softening last year which had seen revenue growth for the top companies fall just shy of the billion mark.
"Don't waste your time on little goals. It sucks just as much to build a little company as it does a big company."
The report provides a snapshot of the local tech scene of high tech manufacturing, ICT and biotech and shows it's not just revenue and export growth to celebrate, with profitability for the TIN200 companies increasing by more than 40 percent.
Greg Shanahan, TIN founder and managing director, says many Kiwi tech companies have shown resilience, creativity and innovation to achieve unprecedented investment opportunities – with $160 million in investment across 95 deals – and record growth.
RocketLab CEO Peter Beck, who spoke at the launch, urged Kiwi companies to think big.
"Don't waste your time on little goals," he says. "Don't waste your time on trying to solve little problems and build little businesses. Build big businesses that solve global problems and aim high.
"Because the reality is, it sucks just as much to build a little company as it does a big company. It's just as hard, just as many sleepless nights, just as much stress.
"The only difference is there might be a few more zeros after the end and a few hundred more employees, that's it. So you might as well go [out] and solve the really big problems because it's equally hard no matter what scale everything is at."
Beck also urged companies not to be shy about moving overseas, or for Kiwis to view it as a Kiwi company lost to the international market.
"We should be celebrating that because it means the company has got so large and so successful that they have had to be global. So don't be afraid of being global as a company. Celebrate it."
Unsurprisingly Fisher & Paykel was a big mover for the year. The company, whose line-up includes respiratory care solutions, hit number one of the TIN200 list of New Zealand's top 2200 tech companies. It logged revenue growth of $707 million.
Fisher & Paykel's stellar year helped the high tech manufacturing sector hit $7.4 billion, with growth of 13.9 percent, or $908 million dollars.
ICT trailed behind with 10.3 percent growth (down from 13 percent in 2020) to $5.6 billion, with biotech – home to just 11 companies – clocking just 0.5 percent growth to $877 million.
While the overall revenue for the TIN200 might have been up 11.5 percent, that growth wasn't across the board.
The largest companies with revenues over $200 million – a category which now includes 11 companies, up from just six in 2016 – increased their revenue by 19.9 percent, or some $1.2 billion.
A group of nimble small companies with revenues less than $10 million – comprising 45 companies – also saw a higher growth rate than average at 13.6 percent.
But for the companies with revenue between $50m to $100 million in revenue – a particularly challenging stage – have had a hard year with revenues decreasing by 5.4 percent, leaving the combined group with revenues $100 million down on 2020, at $1.9 billion.
Tech exports were up 14.4 percent to 10.4 billion. The increase comes as other key export sectors, including dairy and meat, experienced declines for the year of around four to five percent, TIN says. Tourism, meanwhile has been decimated by the pandemic.
With domestic sales declining 3.8 percent, Australia skipped ahead to become the biggest market for Kiwi companies, accounting for $3.6 billion or 25.7 percent of revenues (up 10.7 percent) with local sales accounting for 25.5 percent of revenues. North America is the third largest market at $3.1 billion, but it was Europe which saw the biggest growth surge, up 19.6 percent to $1.8 billion, accounting for 13.1 percent of revenue.
The year also saw a record number of TIN200 companies sold or listed, with Seequent and Vend among the 12 sold in late 2020 and early 2021 for $1.5 billion and $455 million respectively.