Published on the 24/05/2022 | Written by Heather Wright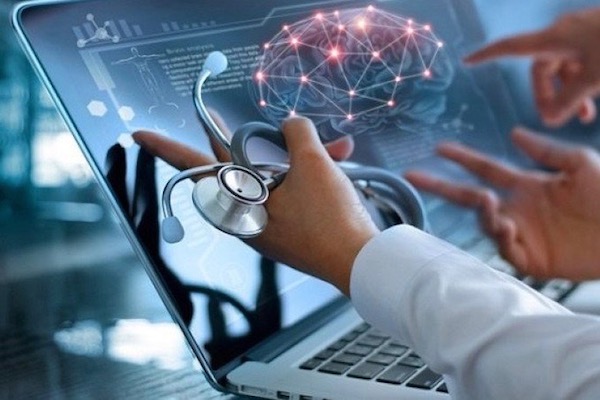 Promise of more 'joined-up' health systems…
New Zealand's health sector – and the planned Health New Zealand – are getting a boost of up to $611 million for data and digital projects over the next four years. 
The funding comes as the Ministry of Health's data and digital directorate moves to Health New Zealand, the new organisation established to run the health system across New Zealand, and has been applauded by the Digital Health Association.
"Joined-up IT platforms will make care delivery and administration easier."
Last week's budget includes funding for the promised shift to a national system, backed by modern technology and more secure IT platforms, Health Minister Andrew Little says. 
A Ministry of Health spokesperson told iStart the budget funding includes up to $320 million for investment in the data and digital infrastructure capability needed to improve health system performance and achieve the aims of health system reform, along with up to $10.8 million over three years for digital and data infrastructure needed for a single national service.
That funding for digital capability uplift and an extension of the Hira national health information platform programme, is 'very pleasing' the Digital Health Association says.
Echoing longstanding concerns about the healthcare sector, Ryl Jensen, DHA chief executive, says the current health ecosystem has limited ability to share data and information. 
"We have a number of systems across health that cannot talk to each other, and this is exacerbated by aging infrastructure," Jensen says.
"This means people's complete health data is often not able to be accessed or shared."
The $320 million – in the form of $220 million in operating and $100 million in capital funding – will 'support' a range of projects, including addressing issues related to DHB technology infrastructure and out of date systems. 
Addressing the issue of old, slow and fragmented systems appears to be top of the agenda, with the Ministry of Health saying the funding will address that, improving system resilience, reducing system downtimes that can impact on patient care, improving cybersecurity and reducing workforce frustration.
Health NZ has also received a 'record ongoing annual funding boost' to the tune of $1.8 billion in year one, and $1.3 billion in year two, 'to meet cost pressures and start with a clean slate as it replaces fragmented DHB systems', Little says. That funding includes cover for the final deficits left behind at the end of the 2021/22 financial year, enabling Health NZ to take over the books of the 20 DHBs on July 01 with 'a clean slate'.
Improving data and analytics capabilities across the sector is also flagged, along with improving information sharing between providers to facilitate greater collaboration and coordination of care.
The siloed systems and duplication of New Zealand's healthcare landscape, with its 20 separate DHB systems, have long been issues for the sector, and one that the Health and Disability System Review, released in 2020, was keen to see end. 
That review noted a need for 'a clear long term digital and data strategy and plan to ensure a cohesive, effective modern health and disability system', adding that 'continued piecemeal approaches will not be sufficient'.
Cabinet approved funding for the first tranche of Hira – a national health information platform which will eventually enabling access to virtual electronic health records, drawing patient data from multiple sources – in December.
The $320 million also includes funding for Hira tranche two, which will extend the range of health data, eligibility and entitlement information covered and will include a focus on health literacy to support the adoption of Hira services, especially improving digital equity.
"It's important that wherever you are in the country, medical staff can access your records to make the best decisions for the care you need," Little said post-Budget. "That isn't always possible at the moment with the 20 DHBs each running different IT systems.
"Joined-up IT platforms will make care delivery and administration easier. This means being able to identify issues earlier and plan accordingly."
The $320 million funding also includes a focus on increasing digital equity through developing 'new and innovative ways for people to access health care through digital means' so Māori, Pasifika and those who traditionally have not engaged with health services have the same level of access to services as others'.
Also included in the Budget funding is up to $155.3 million over the next four years for data and digital infrastructure work at Dunedin hospital as part of the Southern Health System Digital Transformation Programme which includes enabling it to deliver digital solutions across the wider Southern health system.
Funding of up to $125.3 million will be used to retain and expand selected capability and infrastructure developed as part of the Covid-19 response.
"This will ensure we continue to be prepared for any future pandemics and will provide a basis for transforming the delivery of future public health programmes which could include, for example, measles, rheumatic fever, screening and child wellbeing programmes," the Ministry of Health says.
But while Jensen says the Budget funding acknowledges that digital health is a critical key enabler for the new health system structure, she says there's still a long way to go.
"We are playing catch up due to the disparate way digital health systems have developed, and the aged legacy systems we have.
"Strong investment must continue if we are to have an Aotearoa New Zealand with a world-leading health and disability system, enabled by digital health."