Published on the 01/02/2017 | Written by Anthony Caruana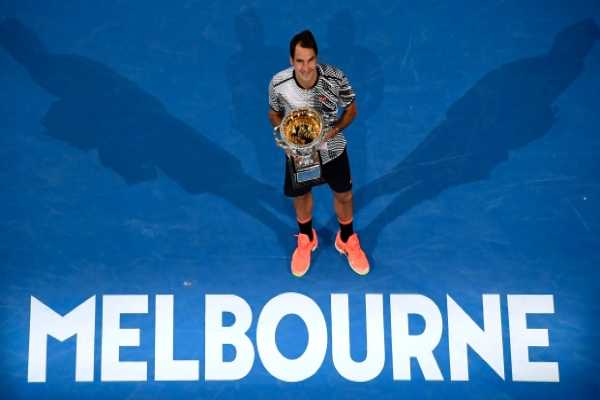 Tennis pros lift their game with analytics technology…
Fast access to data has been the promise of the big data era. In professional sport, where the difference between winning and losing directly impacts the bottom line, sponsors and governing bodies, being able to access information about your own performance and that of your opponents is crucial. But does the spirit of the game suffer?
The latter is a question for the ages, but as Roger Federer walks away with the latest Australian Open crown and the possible title of GOAT, fans around the world are soaking it up if the 'by the numbers' is to be believed.
The analysis is being served up by SAP, which has, since 2015, been working with tennis players and coaches to deliver real-time data that can bring insights quickly and simply.
Apparently, SAP HANA is behind it and keen observers will note that SAP HANA is both a catch-all for the vendors' latest products, and more specifically refers to its in-memory relational database technology.
We're gathering that the 'in-memory' bit is important in terms of being able to shoot large volumes of data around without having to pull it from a disk-based back end. This game data is delivered to coaches and players in real-time, allowing for decisions and tactics to be modified depending on what's going down on court.
When a rally is completed, data about each shot is recorded from an array of on-court sensors and then added to the database. That includes the type of shot, where it was hit from, where it landed, the trajectory, the opponent's response and how the rally was won. This information is collated with the player's history so their performance in that moment can be analysed.
Former professional, and now commentator, Mary-Jo Fernandez said the system is already delivering some interesting insights. For example, Serena Williams' coach discovered that Williams always served in the same direction when faced with a specific situation – and had been doing so for most of her career. As a result, Williams has made a slight modification to her game so that she is less predictable.
This was achieved by looking at many years of data and having sufficient detail to identify a previously invisible trend.
SAP said it has also developed the Tournament performance centre, a responsive web app that can be used on any device. This allow the coaches to review any match in more detail away from the court.
The level of detail available is extensive. Looking at statistics for Karolina Plishkova showed how she performed at every different potential score she encountered in a game. This covered what serves she used, how she returned the ball, what sorts of errors she committed and how often in specific situations.
Currently, the data is available to players and coaches during matches for coaching and for post-match analysis. But even to them, said Jenni Lewis, SAP sponsorships technology lead, real-time in-game access to that data is slightly delayed – and that has nothing to do with the capability of the technology.
Instead, holding back data ensures spot-bets, where bookmakers offer odds on specific events in a game such as when a double-fault will be served, can't be made based on statistical analysis based on the data collected and distributed using SAP's technology.
She added that there are plans to provide the data to fans but players and coaches are the priority, with commentators likely to be the next focal point for the data.
SAP's not the only big technology vendor to get in on the Grand Slam action, as IBM provides its SlamTracker data to directly to fans, giving both companies their own sweet-spots when it comes to data and analytics for all those interested in the tennis racket.
Anthony Caruana attended the Australian Open as a guest of SAP.