Published on the 15/04/2020 | Written by Heather Wright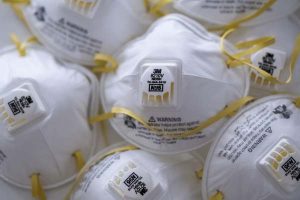 $1.9 billion and climbing…
Health tech – from respirators to contact tracing – has stepped into the spotlight in recent weeks, and now a new report highlights the depth and breadth of the local sector – and the potential for it to help New Zealand's Covid recovery.
The report, from the Technology Investment Network, whose annual TIN200 reports showcasing the nation's top 200 tech companies are a feature of the Kiwi high tech landscape, shows a $1.9 billion sector, with a CAGR of 9.1 percent and a rich pipeline of early stage businesses.
Twenty-two health tech companies make it into the 2019 TIN Report – but with combined revenue of $1.9 billion, those companies account for 15.4 percent of the TIN200's $12.1 billion revenue, and are the largest tech sub sector.
"We now have a license to do things differently."
The sector logged export sales of $1.6 billion in 2019 up 5.6 percent year on year, and accounting for 87.5 percent of overall revenue for the sector. That's a relatively high figure, compared to the 71.5 percent of revenue generated offshore by all TIN200 companies in 2019. North America accounted for 37.8 percent of sales, followed by Europe on 23.7 percent. Asia, however was the fastest growing market for Kiwi healthtech firms, at 14.7 percent growth. Australia was the smallest market, at just seven percent.
Greg Shanahan, TIN managing director, says the tech sector as a whole – which pre-Covid was the third largest source of foreign income behind tourism and dairy –will help provide greater resilience for New Zealand and can help enable a faster recovery from the current economic shocks of Covid-19.
"The GFC really acted as a slingshot for the growth of the sector," Shanahan says. "There was certainly a lot of attrition in terms of companies being sold or failing, but out of it came a much stronger sector with some very real commercial disciplines.
"The current economic climate and the recession around Covid-19 will deliver something similar, I think, where we will have a very resurgent tech sector with some really good disciplines that in the long term will be catalysts for some great things."
Shanahan says the sector has a depth and strength many aren't aware of. While companies like Fisher & Paykel Healthcare and Douglas Pharmaceuticals are reasonably well known, the country also has dozens of smaller technology businesses 'doing some really clever stuff'.
While Orion Health, Fisher & Paykel Healthcare and Douglas Pharmaceuticals head up the health tech list, each with more than $100 million in annual revenue, the report highlights 12 companies with revenue between $10 million and $100 million, seven with between $2 million and $10 million and a further 163 early stage companies with less than $2 million in annual revenues.
Fisher & Paykel Healthcare, which has respiratory humidifiers and masks among its lineup, is among the companies having a record year this year. New Zealand's largest listed company, it's seen both its sales and share price rise on the back of Covid.
While Shanahan notes that one of the challenges is to sustain funding to the companies during a time of economic uncertainty, he says there's likely to be re-evaluation of the way healthcare is delivered, post-Covid. Rapid changes to the sector in the past few weeks, are also positive for the Kiwi companies.
"No Western economy can afford in the long term the healthcare it is providing, so we have to look at ways of delivering the same quality, safety and outcomes in a more cost effective way. That requires innovation and the NZ ecosystem is good at coming up with those kinds of solutions."
While healthcare bodies can often be slow to move on healthtech, recent weeks have shown they do have the ability to rapidly change and adopt new technology.
"If you look US, Australia – New Zealand is a shining example – people are moving mountains to get stuff done and they're trying to expedite decisions around care.
"Following this, people are going to look at how decision making processes are made.
"Hopefully the world will look back at this and say 'we now have a license to do things differently'."
He's hoping the government will help create more structure and streamline the way local healthtech companies can engage with the domestic health sector.
"One of the critical things they can do is to help early stage healthtech companies engage with the local health sector, and get some commercial traction in an environment where most of our DHBs are under-resourced and short of funding and therefore often challenged in terms of the attention they can provide to early stage companies."
Devices make up the bulk of the exports for the sector, thanks to the dominance of Fisher & Paykel Healthcare but the report notes that pharmaceutical companies such as Doglas Pharmaceuticals and AFT Pharmaceuticals are expanding the therapeutics and diagnostics category, with strong growth in the US and Australia, while companies such as Biomatters and Volpara Health Technologies are forging ahead with digital health and health IT exports.
The nature of the sector, and its longer incubation times to create commercial products, present some challenges for companies, Shanahan notes.
"If you look at those 163 start-ups, they are dealing with pure science through to a commercially complete product so the gestation period for that kind of R&D is typically a lot longer and generally investors for pre-revenue companies are reluctant within NZ to invest in something where there is a technical risk they don't understand."
He says the report aims to demonstrate to both local and international investors the vibrant market and potential for investment.
On the investment front, he admits that there's 'not a lot' of foreign investment coming into the early stage healthtech companies.
"We have a good engine room. We just need to have the funding and pathways to get those products into the market quickly," Shanahan says.