Published on the 07/02/2019 | Written by Heather Wright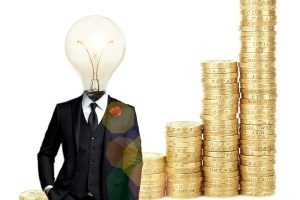 It's not how much you spend, but what you spend it on…
A strong return on investment isn't a given when it comes to innovation spend according to new research from Accenture, which shows the majority of companies spending up big aren't seeing a return on their technology investments.
Just 14 percent of businesses managed to realise the full benefits of their investment, the professional services company says.
In fact, the company's research  goes so far as to say that while innovation spend is increasing – globally US$3.2 trillion was spent on 'innovation related activities in the past five years – returns on that spend have decreased 27 percent over the same period.
"There's a gap between what technology innovation allows companies to do and what they actually do."
Accenture says  57 percent of the companies who increased their investment in innovation by more than 25 percent, actually underperformed their industry peers.
"There's a gap between what technology innovation allows companies to do and what they actually do," says Accenture group chief executive of communications, media and technology Omar Abbosh.
Despite that 'trapped value', one out of three survey respondents said they still plan to ramp up their investments by more than 50 percent over the next five years.
A small number of companies are reaping the returns, with Accenture noting that 'fortune favours the brave when it comes to investing in innovation'.
The companies reaping the biggest rewards were those with a 'go big or go home' mentality, investing in truly disruptive innovation, rather than 'tinkering around the edges'.
Accenture suggests one reason for the 'shocking' inability to see proper returns on investment, is that many companies still see innovation as a peripheral activity separate to the core business – an 'ad-hoc creative process' rather than a set of practices that will fundamentally change their way of doing business.
"It's like going jogging once a month and then expecting to be able to run a marathon," Accenture says.
"Equally, some companies chase the latest tech trends without thinking about how to connect what they're spending to the biggest problems or opportunities in their business."
So, what are the companies that are succeeding in getting a return on investment for their tech spend doing?
According to Accenture, as well as being change-oriented, outcome-led and disruption-minded, the successful companies share seven key characteristics:
Hyper relevant – Sensing and addressing the changing needs of customers
Technology propelled – mastering leading edge technologies to support and enable business innovation
Data driven – generating, sharing and deploying data to deliver new product and service innovations securely and safely
Asset smart – adopting an intelligent asset and operations management to run a business, and specifically a balance sheet, as efficiently as possible
Network powered – harnessing the innovation of a wider ecosystem of partners, to bring new innovations into the business
Talent rich – utilising flexible workforces, augmented workforces and other adaptive forms of bringing people together to create modern workforces
Inclusive – having a wide set of stakeholders to come up with the best possible ideas.