Published on the 12/06/2019 | Written by Heather Wright

IDC and Conferenz congratulate this year's winners at the CIO Awards held last night in Auckland…
Livestock Improvement CIO Paul Littlefair has taken out the coveted CIO of the Year award at the annual New Zealand CIO Awards, with Sir Gil Simpson, Zag and Waitemata District Health Board also among the winners.
Last night's awards, announced at a glittering Gala Dinner at Auckland's Spark Arena (a changed location from previous years in order to accommodate the record 960 attendees), recognise individuals and teams showing leadership, innovation and foresight in their contribution to ICT and business.
Iggy Pintado, IDC Australia and New Zealand managing director, says the high standard of entries reflects the growing importance of ICT in the delivery of business and digital strategies.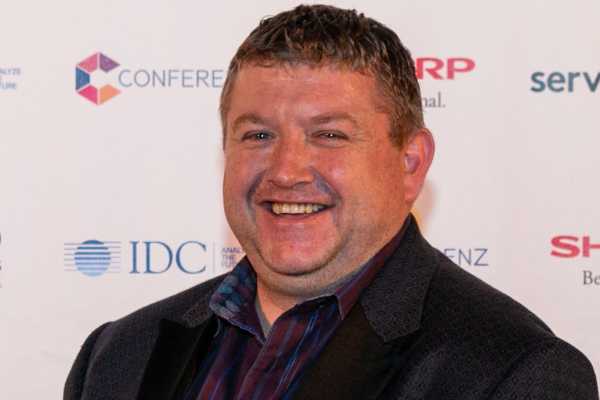 Littlefair claimed the hotly contested top award of CIO of the Year from finalists Sean Davidson, general manager of information technology for VTNZ and Chris Trigg, Southern Cross Health Society chief digital officer.
Littlefair has been responsible for overhauling Livestock Improvement Corporation's (LIC) technology systems and restructuring its IT to bring real-time insights to farmers. His work has included moving legacy systems into Amazon Web Services and Microsoft Azure.
Sir Gil Simpson was recognised for his outstanding contribution to technology and business in New Zealand, while Jean Yang, VP of legal services for McCarthyFinch – an AI startup focused on disrupting the legal sector ­– won the New Zealand Emerging ICT Leader of the Year 2019.
"The winners show what is possible when leadership is combined with a culture of innovation and change."
In the company awards Tahi Rua Toru Tech, which under the ITP NZ banner runs 12-week in-school challenges to build teachers' confidence in delivering digital education, took out the award for Engaging New Zealand in ICT. Around 2,500 students have already been onboarded to the Tahi Rua Toru Tech programme which is designed to present concepts that are engaging for students whether they have a digital device or not.
Zag, formerly Soltius, took out the Best ICT Team Culture award for its 'inclusive, collaborative and caring' culture, which has seen the company garner an employee NPS of 40, high retention rates and an engagement score of 7.8 out of 10.
The company's initiatives include 'Fly Home Fridays' where staff return to their respective offices to reconnect, annual conferences, weekly pulse surveys, team gatherings and honest conversations with the leadership team.
Waitemata Health Board beat out Auckland Council, Foodstuffs North Island and Watercare to take out the Business Transformation through Digital and ICT award for its Leapfrog Programme which fast-tracks projects that will improve the delivery of care in the short to medium term.
The programme has been responsible for initiatives including the use of iPads to enter patients vital signs, and electronic prescribing system to make 100 percent of prescriptions legible and a smartphone-based paging system.
"The examples that the winners set in driving business transformation initiatives in their organisations demonstrate to all in the industry what is possible when leadership is combined with a culture of innovation and change," Pintado says.
[CONTINUES BELOW]
The full list of winners is:
CIO of the Year 2019 – Sponsored by CompTIA
WINNER: Paul Littlefair, CIO, Livestock Improvement Corporation
FINALISTS:
Sean Davidson, General Manager – Information Technology, VTNZ
Chris Trigg, Chief Digital Officer, Southern Cross Health Society
Outstanding Contribution to Technology and Business in New Zealand – Sponsored by Sharp
Recipient – Sir Gil Simpson
NZ Emerging ICT Leader of the Year 2019 – Sponsored by University of Auckland Business School
WINNER: Jean Yang, VP Legal Services, McCarthyFinch
FINALISTS:
Ian White, General Manager – Cyber Security, ZX Security
Engaging New Zealand in ICT – Sponsored by Juniper Networks
WINNER – Tahi Rua Toru Tech
FINALISTS:
CreateOps presents Ytech?, MYOB
Best ICT Team Culture – Sponsored by Halo Consulting
WINNER: Zag (formerly Soltius)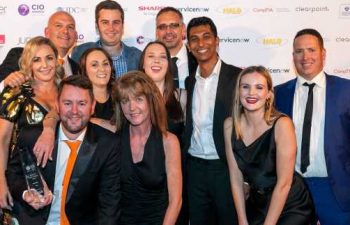 FINALISTS:
Fidelity Life, New Zealand Qualifications Authority
Business Transformation through Digital and ICT – Sponsored by ClearPoint
WINNER: Waitemata District Health Board
FINALISTS:
Auckland Council, Foodstuffs North Island, Watercare