Published on the 01/03/2018 | Written by Jonathan Cotton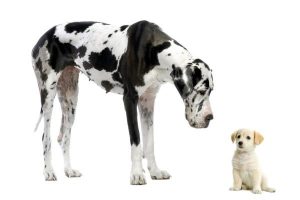 While fintechs and legacy players battle over customers, they might just be missing the real opportunity: cooperation...
Competition, customer-centricity and a new commitment to cooperation are the keys to success according to a new report looking at how emerging fintechs and traditional financial firms can thrive in the modern age.
The World FinTech Report 2018, produced by Capgemini in collaboration with LinkedIn and Efma, is the result of a global survey of banking and lending, payments and transfers, investment management and insurance institutions. The report plots the rise of FinTechs and sheds light on the productive – but sometimes combative – relationship between incumbents and digital challengers.
Non-traditional or FinTech firms are fast catching up with traditional firms in financial services the report says, as expanding VC funding, reduced barriers to entry and increased pace of technological evolution come together in something of a 'perfect storm'.
"Unburdened by legacy systems and old-school culture, FinTechs have leveraged new technologies to rapidly respond to customer demands," reads the report.
"Even as incumbents struggle with sluggish innovation – often the result of legacy technology and an internally-facing culture – the customer journey is being redefined by creative and agile FinTech solutions."
"At the same time, FinTech firms are coming to realize that their ability to expand their base, gain full consumer trust, scale operations, and navigate a complex regulatory environment is reliant upon the support, engagement, and valuable insight of industry veterans."
According to the report, more than 90 percent of FinTech firms say agility and providing an enhanced customer experience are key competitive advantages, with more than 76 percent citing their ability to develop new products and improve existing products and services as critical to their success.
"The challenge is to scale-up and create financially-viable business models," it says.  "Although FinTechs have raised nearly US$110 billion since 2009, the report found that most are likely to fail if they do not build an effective partnership ecosystem."
"Most are likely to fail if they do not build an effective partnership ecosystem"
According to the report, competition and rising customer expectations are driving demand for more convenience and personalisation, and on this front the fintech are most certainly winning, leveraging both customer data to drive personalised offerings, and providing fast, 24/7 online services that can be accessed from any device.
When it comes to consumer trust however traditional firms win out. To this end traditional financial institutions need to – and are – adopting many FinTech customer service enhancements, while looking to retain their risk management and infrastructure advantages.
Both traditional and FinTech firms stand to gain from a symbiotic, collaborative relationship.
"With more than 75 percent of FinTech firms identifying their primary business objective as collaborating with traditional firms, it is essential that both FinTechs and traditional firms transform their business models by collaborating to drive innovation while retaining customer trust," said Anirban Bose, Head of Capgemini's Financial Services Global Strategic Business Unit and Member of the Group Executive Board.
And the impetus for collaboration only increases as big tech players continue to redefine customer expectations, easily leveraging emerging technologies and volumes of customer data into actionable insights that can predict behaviors and customer needs.
"Unlike FinTech firms, BigTechs have both massive customer bases and vast cash reserves which provide a more logical and accessible path to scaling operations."
"The BigTech phenomenon is regionally agnostic, but its impact is currently most strongly felt in Asian markets, with examples such as Alibaba's Ant Financial. However, Western-hemisphere firms such as Amazon could make waves through their strength in customer experience, innovation, diversification, infrastructure, agility, culture, vision, and leadership."